For products, scroll down to the bottom ↓
What LEGO is for the 6 years old and above, DUPLO is for boys and girls of the ages between 1.5-5 years - boundless building and imagination! The construction sets are fun and educational that is why the toys are not only found in many households, but are also frequently used in kindergartens and schools. They help children in their first steps with counting, assembling structures as well as recognizing objects that can be found in our daily surroundings with vehicles, animals and people. By the simple concept of attaching and removing pieces they will develop hands on a sense for colors, the different shapes and playfully remember names as they blabber along in their immersed activity. Sets can be built individually according to illustrated step-by-step instruction manuals or interchanged at a whim with any other sets for unlimited creations in the own Duplo world.


A mind at ease, when having kids play with Duplo! - The unique sized bricks are big enough to be handled by little hands, but are of the size that prevents accidental swallowing, even if taken to the mouth. As little kids discover their environment with all their senses, they like to lick or chew on things, which is no problem with Duplo toys because they have been tested over and over again through the many years the Lego factory is operating, meeting only the highest of safety and material standards. Should the bricks become nevertheless filthy over time, they are quickly rinsed under lukewarm water below 40°C, which also allows the toys being taken to the bath for nonstop play. The toys are of astounding durability, too. They don't easily take damage, even if they are thrown around, stepped on or chewed. The edges and corners of the bricks are rounded to prevent any injury from intensive playing.
Duplo has become more diversified in recent years for its products by adding new themes and acquiring different licenses for franchises of the mega brands DISNEY and MARVEL. Between regular brick figures you will see now well-known faces from the screens such as the characters of MICKEY MOUSE & Co., TEENAGE MUTANT NINJA TURTLES, SPIDER MAN, BATMAN and SUPERMAN that go into action in the self-invented and -constructed Duplo landscapes.

Duplo are a safe bet as gifts of any occasion and will go a long way. You will find plenty of Duplo products at our store. Below we prepared a selection to choose from through our regular shop. If you want to have some thrill, why not trying our AUCTION service, which holds also many opportunities for great bargains! After you completed your purchase for the desired product(s), we offer reasonable priced shipping options to have products delivered to your door steps. Should you need any assistance, please get in touch with us at all times.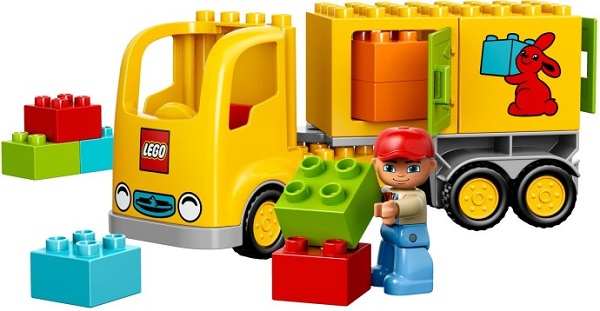 Please take your time to browse our various offers. Should you search for a particular item that is not listed below or otherwise not detectable in our storefront, please don't hesitate to contact our team, we will be happy to assist with any query and to search for specific items. Also PRE-ORDERS are possible in most cases. In the event that you would spot any errors for products, offers or other areas on our page, please inform us about it, so we may improve our services to provide a better shopping experience for the future. For the actual products, please be aware that they could differ from the images displayed here. With all that said, please enjoy your tour in our shop!