For products, scroll down to the bottom ↓
Already gave it a thought what to give HER / HIM for this year's Christmas present? It seems there is still plenty of time left until Christmas, but let us tell you from experience, one can never be early enough for Xmas preparations! In particular when it comes to gift shopping because the festivities will be upon us in no time from now on. To lend you a bit of a hand, we picked out some gift ideas for her and him to present them with this very article. Let's check out what we dug out for you today!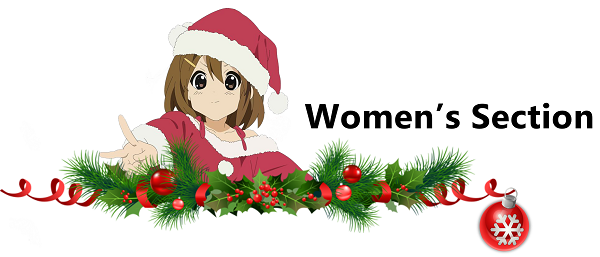 Well, it's ladies first with us here at J-Subculture, so we will introduce those products first - it's all about a beautiful face for our 2016 Christmas motto. As we have already talked about in a different article, JAPANESE BEAUTY & COSMETIC products are a big hit with female customers from overseas. Valued for their high quality and effectiveness, the creams, skin lotions, makeup accessories, eye lashes go off the shelves like hot buns throughout the year. Beauty products will be definitely a safe bet to present to any lady and for the festive event it may also be a bit more exclusive.
For instance, there are these - admittedly bit odd looking - massage tools, by which though the Japanese women swear by for their daily skincare routines. And their beautiful soft skins will prove it right! The tools are meant to gently massage either head or face to smoothen rough areas and revitalize skin through improved blood circulation. Regular and careful massages have made it evident that the complexion is improved and texture of the skin tissues refined, giving a fresh feeling and preventing at the same time the ageing process of the skin particles. After the massages, eyelid tapes or moist facial masks can be applied to enhance the effect even more. Here our product choices:
The 24K SOLID GOLD PULSE BEAUTY BAR is a handy and sophisticated massager for her face and hands alike. The bar is waterproof and can be take into the bath, making for all the more relaxing moments in her day. Not much pressure needs to be applied and the pointed end of the bar will make it easy to take care of narrow areas such as the nostrils or under the arms. The Beauty Bar is double effective with the stimulus of 6000 impulses per minute and the ion charged pure gold helping to keep her skin fully vitalized.
As she combs upwards through her hair, the FINGER HEAD SPA massaging tool by INBEAUTE, will give her the pleasant sensation, like that of a professional masseur skillfully massaging her sculp. The skin on the head is in particular prone to accumulate and coagulate sebum, but the 5 roundish 'fingers' of the tool will gently remove all of that and maintain a healthy scalp environment. The bend fingers, will allow to easily run along the round shape of the head. Carrying for the scalp has never been more convenient than with the Finger Head Spa massager!

In other articles we have already introduced popular beauty facial masks from LULULUN and PURE SMILE, and the COTTON LABO face treatment masks are yet another best-selling product in our shop. They come in two types with hydrogen and carbonic acid packs, giving her all what is needed for a bright and healthy facial skin.
With the above products, she will feel all-around comfortable and relaxed for the holidays and beyond. Rejuvenated, she will be happy from the inside out, which is what you ultimately want to achieve with your Christmas presents!
Over to the men's section, for which we have picked out two product categories with electronics and also some cosmetic products. Also man should not be negligent with himself in the day-by-day care. The NIVEA ACTIVE AGE and UL・OS skin care product lines are a smart way for him to accomplish a confident feel and well-being throughout the day.
The UL・OS skin milk and lotion products will smoothly adapt to his skin and provide essential moist to the whole of the body and face. It will give a soft sensation to the skin when evenly applied after the shaving, face wash or after taking a bath or shower. No artificial coloring or fragrance for these milky lotions. You only want the best for your men! - While the UL・OS's will help to keep his skin soft, the NIVEA Active Age line will help him to keep his skin healthy and young. The products will give tone to the skin and make fine wrinkles not to stand out any longer. The formation of Melanin will be suppressed, spots and freckles prevented, so are rough areas of the skin. Any skin troubles will be gone and of the mind, providing him a comfortable feeling day in, day out.
For electronics, which are usually a good gift choice for him, we thought how about some stylish earphones that go with his music player, computer or mobile phone. For instance the below models:
The PHILIPS TX2 in-earphones sets, in the colors black and white, guarantee for a sublime listening experience in HI-RES AUDIO. Thanks to the hybrid structure that employs high output neodymium nitrogen and the high-precision technology with a high efficiency driver as well as elliptical shape sound tube, all the tones are brought out to the maximum. The ear caps fit comfortably into the ears and the flat cable prevents from entanglement. A top-notch product without any compromise - sound fans will love it!
The CO-DONGURI canal type earphones are nothing short of sophistication as small as they may be. The models can be worn two ways, whereby it is also possible with the cable behind-over the ear style, which comes with the advantage of reducing any touch noises. So they are also ideal, when he is going outside for some exercising as they won't bounce around a lot. Further the canal type principle suppresses sympathetic vibrations from the surroundings and leads the sound directly to the eardrum resulting in an excellent listening experience, whatever bustling places he will go.
Some practical gift ideas, for which he surely will be thankful and find good use for :).
These and more similar products, neatly listed out for you below – orders made in just a few click! For those, who are looking for additional ideas, you may also want to consider our AUCTION and PROXY SHOPPING services. In case you need a hand with a search, please don't hesitate to employ our seasoned team for assistance.

Please take your time to browse our various offers. Should you search for a particular item that is not listed below or otherwise not detectable in our storefront, please don't hesitate to contact our team, we will be happy to assist with any query and to search for specific items. Also PRE-ORDERS are possible in most cases. In the event that you would spot any errors for products, offers or other areas on our page, please inform us about it, so we may improve our services to provide a better shopping experience for the future. For the actual products, please be aware that they could differ from the images displayed here. With all that said, please enjoy your tour in our shop!