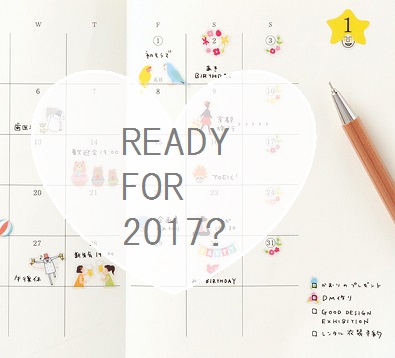 In Japan, it is practically a custom to have your very own schedule book with you. Everyone has their own schedule book! We are lovers of both creative, practical goods, which brings us to unique schedule books that allow us to keep our lives in order while also being our lovable selves. Using a schedule book that we love makes us happier, and makes us look forward to each new day. Care for a specially designed schedule book from Japan?
At J-Subculture today, we'd like to introduce you to 2017 character-themed schedule books. It's never too early to get a new schedule book. Show off your favorite character to your friends with your schedule book! Depending on the design, you can be flexible with writing your daily/weekly/monthly schedule! Be creative with your pens and markers and add some color to your pages. Here are some schedule books we recommend for fans of Japanese anime and manga:
Studio Ghibli Schedule Books!
They have beautiful and brillant designs. There are Castle in the Sky books, Kiki's Delivery Service books, My Neighbor Totoro, and more! With lightly water colored designs, you can be your very own artsy Ghibli fan, anytime, anywhere.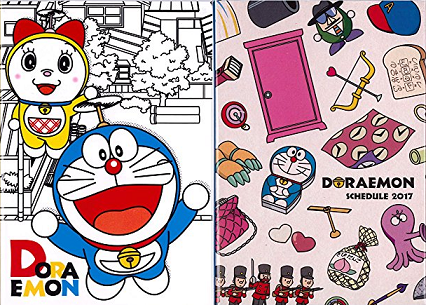 Doraemon Schedule Books!
These schedule books offer quirky and retro designs that will take you back in time to the start to Doraemon! You can enter a comical word of simple lines and bright colors through these schedule books. They feature Doraemon on their pages and offer much space for practical use.
There are a variety of character-themed schedule books in stock and up for auction at J-Subculture. If you're a fan of Studio Ghibli, Pokemon, Hello Kitty, Doraemon, One Piece, Gudetama and more, scroll below for what we have just for you! Start off the new year right with your favorite schedule book!