Have you been on the lookout for some cute stationery? Well, look no further! Today we at J-Subculture would like to introduce you to a series of adorable animal mini clips produced by the Japanese company MIDORI. These mini clips will rock your world with their cuteness!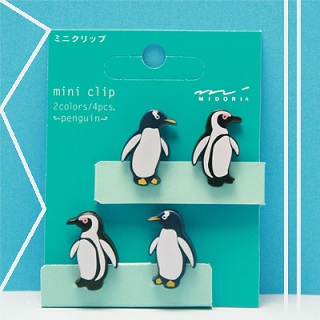 For each pack of mini clips, there are four pieces and two designs you can enjoy! There are a variety of animals, from ones we're familiar with like cats and dogs, to sweet favorites like elephants and penguins! Anyone who loves animals will certainly love these clips.
The clips come in the same size as your regular paper clip, so you can use them easily to clip your papers together. What is more, they have their design printed on both sides of them, so it doesn't matter what side you use. Besides using them for adding a lovely accent to your papers, you can also you them as decorations in your room. Why not have a little zoo atop your desk, or perhaps clip them on strands of string and hang them on your wall?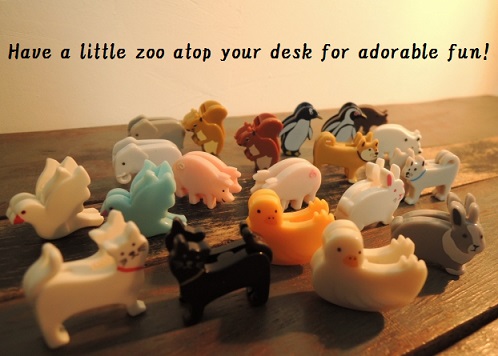 For clipping your papers together, adding some fun to a nice card, or even giving them as small gifts to your friends will not only make you happy, but the people around you as well. Scroll down below for the mini clips we have in stock, and pick up the kawaii critter you want today!