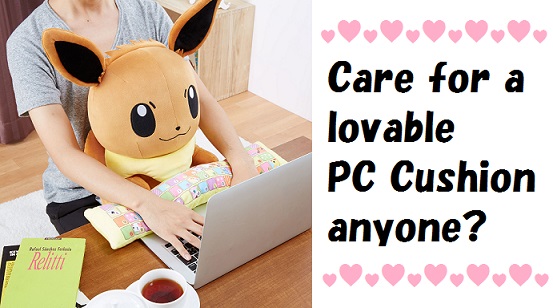 For today's proxy shopping article, we've got a special treat for those who have wrists that just ache from using the computer. They're computer cushions! These adorable computer cushions come with a stuffed doll of your favorite character, so you can surf the web with your cute friend! While such items are often rare and only avaliable in Japan, thanks to our proxy shopping service, you can purchase them from overseas with a quick click of a button! Say goodbye to wrist pain and hello to happy times! (if you're not sure what our proxy shopping service is, please kindly click this link for details: www.j-subculture.com/guides/sub/534)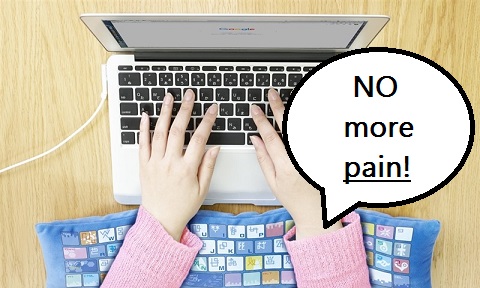 Tired of the aches and pains that unfortunately come with using the computer excessively? Soothe away your troubles with a computer cushion! We'll include links of special character cushions below just for you.
POKEMON MEOWTH PC CUSHION: www.famitsu.com/news/201611/24121330.html
The best for POKEMON fans! Catch your own Meowth today!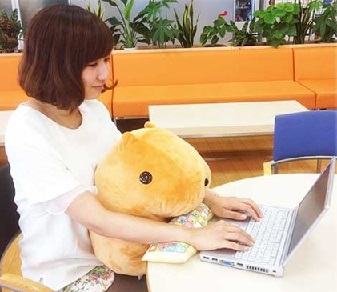 CAPYBARA-SAN PC CUSHION: www.amazon.co.jp/dp/B00SXQ29A2
Adorable and so soft, who wouldn't want a Capybara-san with them?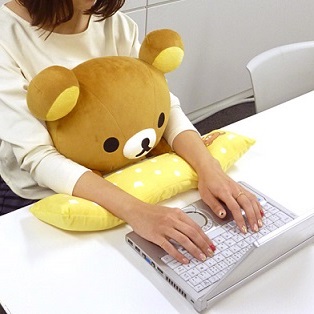 RILAKKUMA PC CUSHION: www.amazon.co.jp/dp/B019MEXX8U
Everyone's favorite Rilakkuma! Have a relaxing time with him as you continue to work hard at your computer.
HATSUNE MIKU PC CUSHION: www.amazon.co.jp/dp/B01LXTFRNA
Hatsune Miku sitting with you as you check out her music? Talk about heaven!
DORAEMON PC CUSHION: www.amazon.co.jp/dp/B01HYT3N5I
The lovable Doraemon is always there for you even while you type away!
Each PC cushion set comes with a cushion in the shape of a key board to place under your arms, and your favorite character! The stuffed doll is separate from the key board, so you can enjoy them separately! They make the best gifts. Care for a lovable PC cushion? Just copy and paste the link of the cushion you'd like to purchase directly here: www.j-subculture.com/pages/easy_order
If you have any questions, please contact us without any hesitation. Happy holidays and stay tuned for more awesome items from us at J-Subculture!