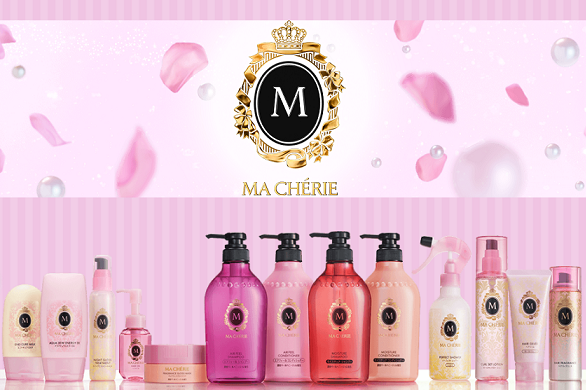 Welcome to Macherie, the hair beauty salon that promises you elegant, beautiful hair. With a variety of hair products to choose from, each step will take you closer to the hair of your dreams. What would you like today? Bringing out the natural shine from each strand, wrapping you in a sweet veil of flowers, and making your hair absolutely lush, once you try Macherie's products, you won't ever want to go back to your old routine.
The secret lies within each special mixture. Macherie's hair products include concentrated honey pearls to protect and strengthen your hair. They bring out the natural shine and softness of hair that gets damaged over time. Through using each mixture, your hair is left silky and smooth. You will also smell lightly of the perfect balance between white florals and citrus fruits. The scents will put your heart at ease, while also protecting your hair from unwanted smells, such as tobacco smoke. Look good, feel great 24/7.
Macherie's hair products include shampoos, conditioners, hair gels, hair sprays, hair oils, and more. Some of their most popular products are their sets of shampoos and conditioners, as well as their hair gels. By using their sets, you can obtain and maintain glossy, healthy hair. They are non silicon, so you can use them worry free. Each strand of your beautiful hair will be evenly moisturized. Through their hair gels, you can fix your hair into multiple hair styles. They make for the perfect touch and work especially well for damaged hair.
Ready for the hair of your dreams? Don't wait any longer. Scroll below for the many Macherie products we have just for you, here at J-Subculture!