Cross Stitching is a trendy, relaxing leisure that is favored by many around the world, including those in Japan. More and more people are looking for hobbies they can do creatively and quietly. That's where embroidery crafts, such as cross stitching kits, come in. But for people who have never tried cross stitching before, it proves to be a difficult task to try. What do you do with the thread and needle? How are your hands supposed to articulate in order to make such a pretty, intricate design?
With Olympus Animal Cross Stitch Kits, you can start making lovely works of cross stitch without any difficulty! They're designed so that you can finish these small hoops of cross stitches in a day. If you're especially skilled, they shouldn't take more than four to five hours.
The animal series of these cross stitch kits feature adorable animals that we all adore, such as cats and dogs. There are also rare animal designs too, such as zebras, pandas, and hedgehogs.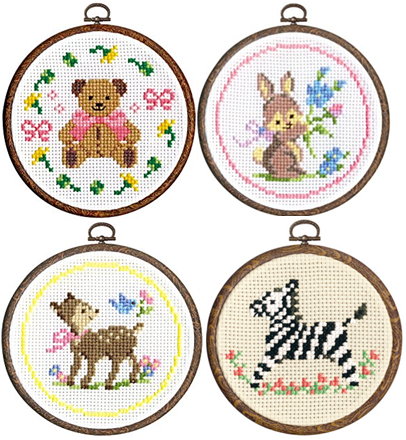 Through cross stitching, you can teach yourself how to fully pour your heart into something you dedicate time on. The feeling of satisfaction you get after completing a work is indescribable. With your new, completed work of art, you can hang it in your room as a splendid addition to your decor, or even give it to a friend you love. Animal cross stitching is a hobby you can easily start now! At J-Subculture, we have many kinds of these kits by Olympus. Check them out today!