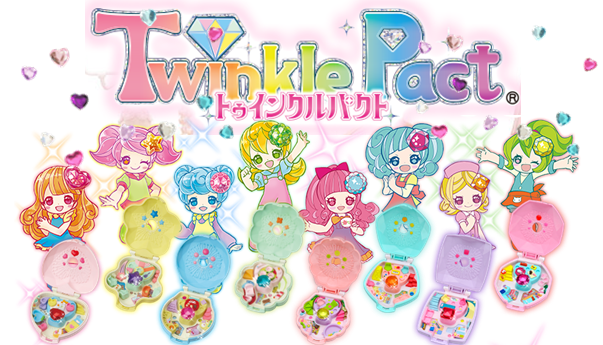 It's the powder compact every girl dreams of! The magical Twinkle Pact!
Twinkle Pact is a series of the most loveliest toys ever! One day, when a little girl admired her mom's beauty dresser, she found a twinkling compact she had never seen before. When she opened the compact, she had found tiny, adorable furniture with a pretty fairy inside! Everything was absolutely kawaii!
Each Twinkle Pact comes in a different color and design, holding its own special fairy! Every fairy has a sparkling personality that makes them stand out among the rest. There's Lovely Tina, Sweet Airi, Idol Wink, Happy Nana, Floral Emi, Merry Nina, Angel Kei, and Pleasure Risa! You can take your little fairy friend wherever you go with the Twinkle Pact. They're portable toys you can enjoy anywhere!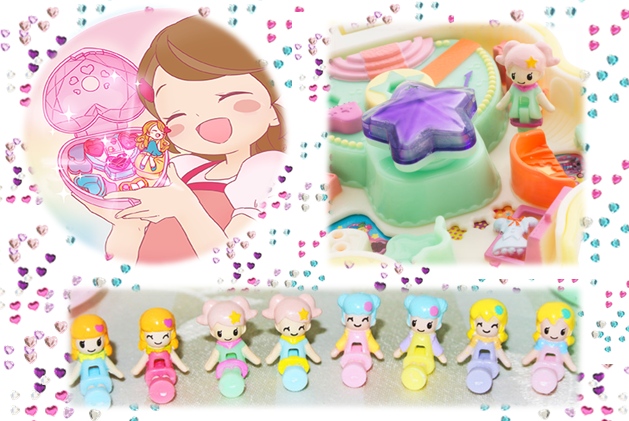 You can change the furniture inside each Twinkle Pact, and invite your other fairy friends too! Having your own Twinkle Pact will make you feel even lovelier. They're perfect for princesses! Stars and hearts, flowers and gems, with so many designs to choose from, you'll never be bored!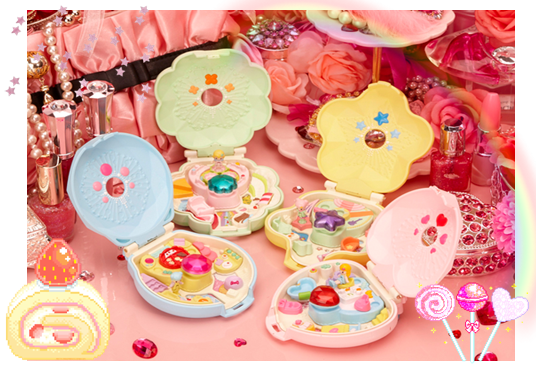 We have these Twinkle Pact toys here at J-Subculture! Scroll down for products below for purchase and up on auction. Don't miss out this chance to make your own fairy friend today!