Attack on Titans is a manga created by Hajime Isayama. The manga tells the story of Eren Jeager, her adopted sister Mikasa Ackerman and his best friend Armin Arlert. In this world, the humans live inside huge walls to protect themselves from enormous creatures that eat humans, the titans. One day the Shiganshina District, located in the first wall called Maria, is attacked by a titan, causing a hole that allow other titans to enter and invade the city, during this incident Eren's mother is devoured by a titan. After this chaos, the 3 friends decide to join the army and fight the titans by themselves.
The manga was published for the first time in 2009, and since then the manga is compiled in 15 volumes. Due the popularity the manga was adapted into an anime of 25 episodes. Also you can find different video games, novels, 2 spin-offs and this summer 2 live action films will be released in Japan.
The trailer of the first live action movie is already online, here you have the trailer with english subs! (๑✧∀✧๑)
Not excited yet? You should be!! A new exhibition will take place in Oita, the hometown of the Attack on Titans mangaka, Hajime Isayama and in Osaka from 11th September to 18th October.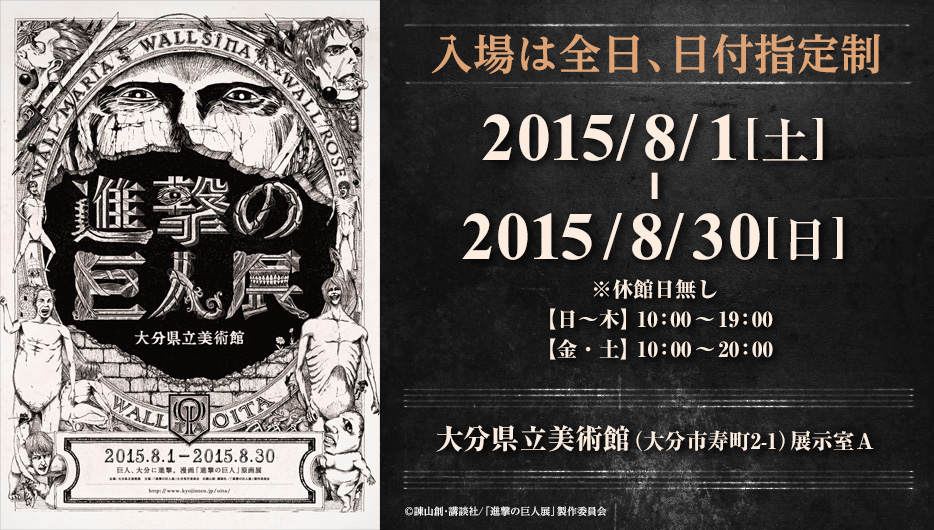 The exhibition will show a three-dimensional modeling titan, where you can fly away your imagination and do your best pose in front of it with your camera, and to immerse yourself in Attack on Titan world, music and ballistic sound will be performed around the exhibition, and the exhibition will include a three-dimensional viewing experience too. The ticket price will be around 1800¥ to 1900¥.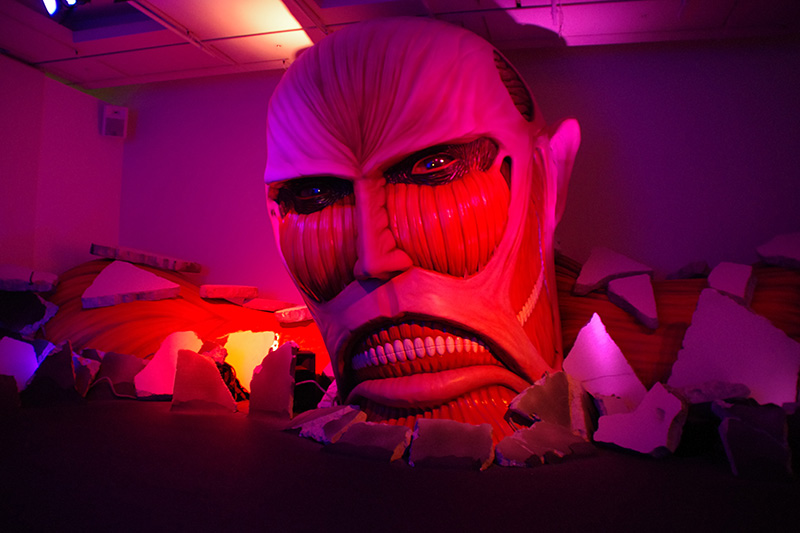 Take a look to our page to satisfy your needs of Attack on Titans!! ♡♡+.゚(→ε←*)゚+.゚