For products, scroll down to the bottom ↓
To a lots of people, who hear the name NINTENDO probably think of it mainly as a game factory that brought us Mario and Co.. However, the company has more up its sleeves than just game consoles and fantastic game software. Originally Nintendo took off as a playing card company, but also venturing out into other areas like toy manufacturing before it turned into the acclaimed entertainment system producer we know today. And so, even nowadays we find Nintendo still producing PLAYING CARDS, as well as the traditional card game HANAFUDA and Japanese chess-like board game SHOGI. Below a selection of popular Nintendo 'old school' games for at home or on the way that we are freuqently requested by our customers.
Best of it all, there is definitely no region-lock applied - unlike for many of its electronic counterparts - even if you source directly from Japan ;).
Rules and other information for Shogi and Hanafuda:
That is not what we meant by playing OLD SCHOOL ;).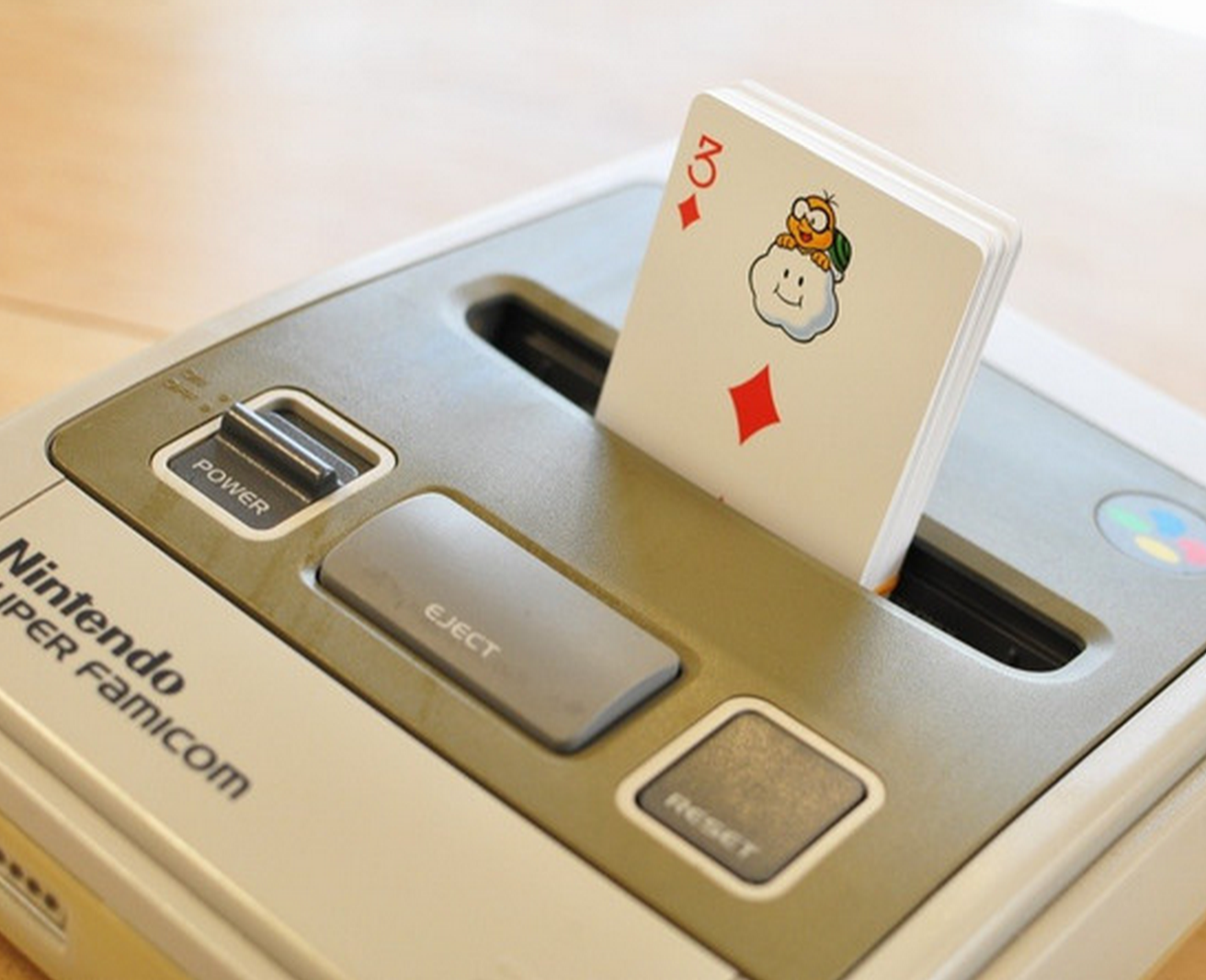 Please take your time to browse our various offers. Should you search for a particular item that is not listed below or otherwise not detectable in our storefront, please don't hesitate to contact our team, we will be happy to assist with any query and to search for specific items. Also PRE-ORDERS are possible in most cases. In the event that you would spot any errors for products, offers or other areas on our page, please inform us about it, so we may improve our services to provide a better shopping experience for the future. For the actual products, please be aware that they could differ from the images displayed here. With all that said, please enjoy your tour in our shop!