Calbee is a well known Japanese snack food brand founded on April 30, 1949, their snacks are famous not just in Japan but all over the world, in fact Calbee´s products are hugely popular in Asia and the United States, in fact it launched operations at a new plant in the United States for making its mainstay products.
Despite their most well-known product, the Jagabee potato stick cups, Calbee is a potato snack master and the company produces different kind of potato snacks like their consomme potatoes, they´re famous and easy to find in every Japanese super market. This consomme or beef soup flavored chips named "Consomme Punchi", instantly hits you with a deep beef and vegetables soup favor, crispy and tasty you´ll instantly fall in love with this Japanese chips, don´t hesitate to order and try them!
Today we also want to bring you Calbee´s most famous chips, the Jagabee potato sticks! This chips captures the simple wholesomeness of thick and natural-cut potatoes into the perfect grab-and-go snack. J-Subculture´s brings you two different flavors, normal light salt and butter soy sauce taste, order the well known cup or save some money buying the 18g x 5 pack!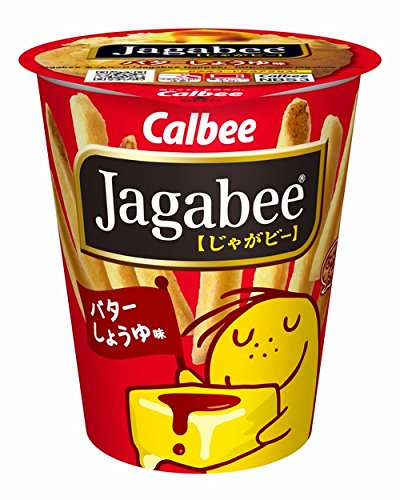 Calbee also produces mashed potatoes, simply add some hot water and in 1 minute you´ll have perfect and tasty mashed potatoes. We bring you 10 bags pack in individual portions for quick preparation!
If you know how to, you can also make a perfect vegetable chips, and Calbee´s Vegips chips made of Onion, Pumpkin and Potatoes are a perfect example! Is surprising how this chips taste retains the authentic vegetable flavors and texture!
Finally we bring you something unique and exclusive, the Calbee Jaga Pokkuru Potato Snacks from Hokkaido! A processing method, called "SUCCT," achieves a crispy texture, and the roasted salt that is added to the French fries is produced at Lake Saroma, in the Okhotsk district It complements the flavor of this rare and premium potato chips made of 100% Hokkaido potatoes! In our pack you´ll find 6 bags of 18g each.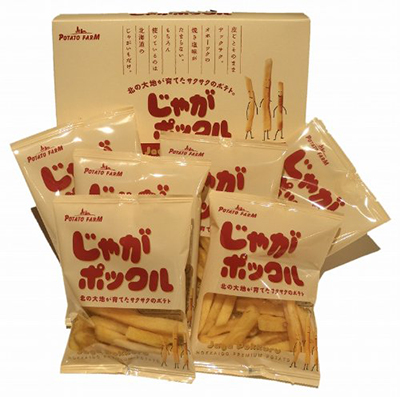 Calbee is famous for their tasty potatoes but they´re also masters making hilarious commercials, enjoy this compilation of Calbee´s best advertisements and don´t hesitate to order some snacks, no mater which one you pick you´ll instantly fall in love with Calbee´s snacks tasty flavors!