We've been happily receiving more and more customers who are satisfied with their purchases of "Pelican" products. So, we at J-Subculture, would like to use this opportunity to introduce a line of Pelican brand soaps to our valued customers who aren't familiar with Pelican products.
Pelican Soap Co., Ltd., is a Japanese company that produces soap, hair and body care products. It was founded in 1947 and established in 1949. Its factory aims to produce high quality goods with low cost, while taking deep consideration for energy-space-labor saving.
The variety of soaps avaliable by Pelican are in abundant numbers, so we'll leave it up to you to decide which product you like best. However, before you do so, let us kindly show you two of its most popular products--Pelican Deitanseki Soap and Pelican Mutenka Soap!
Pelican Deitanseki Soap is one of its most well-known soaps. Deitanseki (泥炭石) means "peat soap." It's natural soap made from peat. After using this soap, your skin is left feeling a perfect balance of freshness and moisture, which is one of the prized features of this soap. The fine particles of charcoal within the soap help to remove the extra dirt and sebum from your skin, while the bentonite helps to secure moisture. People who've reviewed this product have said that the soap makes their blackheads disappear and decreases the size of their pores. They're left feeling so fresh, and their faces look so soft!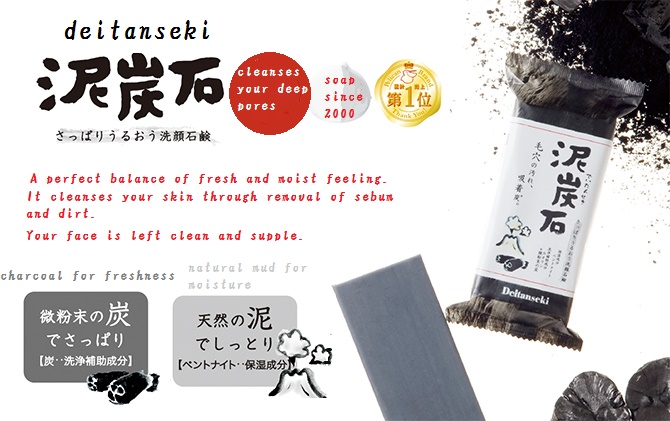 Pelican Mutenka Soap is a favorite to all people who have delicate skin. Mutenka (無添加) means "additive-free." This bar soap is just as its name suggests. Mutenka soap uses NONE of the following: coloring matters, preservatives, perfumes, and stabilizers. It's all natural. It's bar soap that creates creamy, foamy bubbles, so it washes away dirt from the skin gently. It's perfect for everyone in the family!

Using Pelican products leave you feeling so good, you'll never want to splurge on any other care products ever again. Give the care your body deserves, and keep yourself nice and clean. Remember, your body is a temple, so treat it as such.