Due to nowadays busy live many of us have to eat at work, usually buy a sandwich or prepare something the day before and take with us in a lunchbox or tupperware, here in japan the lunchbox is called Bento and is an important part of the Japanese culture and tradition. Usually the base of the Bento is the famous japanese boiled rice which is normally accompanied with some vegetables and meat or fish. The Bento is so important that Japanese people add an O before the Bento word which denotes honor and respect, although you can make your own Obento, if you live in japan you can buy your daily Obento anywhere, there is even a bunch of fast food companies that sell take away Bentos, fast but good and healthy Bentos.
Despite you can buy your Bento, there's a lot of people that still loving to spend some time preparing their daily meals and if you're gonna make it by yourself, why not to make it unique and fun?! And with unique and fun we mean unique, fun and cute!
Today we want to introduce you, like we use to say in Japan, the "Kawai" (cute) CuteZcute Bento product line. Make the funniest onigiris ever, decorate them and enter in the Bento culture in the cutest way with the mini condiment and sauce CuteZCute containers.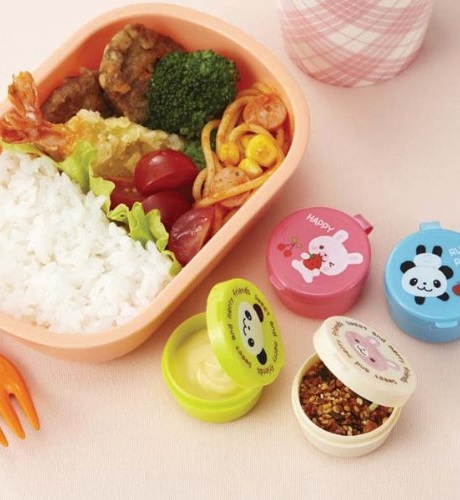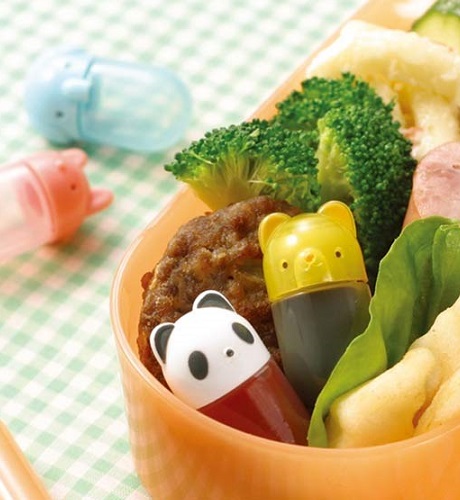 If you want to make your daily meals look more fun or spend some time with your kids preparing and decorating cute meals, don't forget to check our CuteZCute product line!