Japan is a country of artisans. For many years, the mastery in metal work gave to the Japanese craftsmen the title of the world's best sword makers, they were the responsible for forging the soul of the samurais, the Katana. After years, that taste for the tradition, quality and fine materials still and has been passed on from generation to generation. This tradition for the simplicity, without losing of sight the quality, is captured in each Seki Edge product.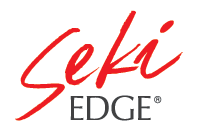 Seki is in fact the name of a Japanese small town located in Gifu-Prefecture, famous for his fine knives production. Seki cutlery history dates back to the 13th century, when Motoshige master swordsmith moved from Kyushu to Seki and began making his swords. Seki's extreme quality iron sand, water and charcoal make this little town the perfect place to forge swords. Seki City remains a vibrant center of Japanese cutlery manufacture.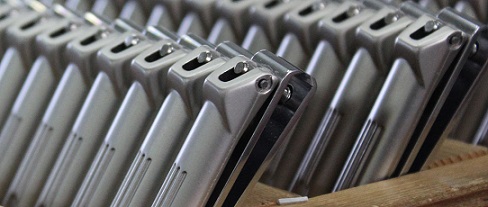 Seki Edge's personal care tool line roots are back connected to the creators of the samurai sword in Seki. With exquisite design and extreme functionality as main features, the Seki Edge products features a lifetime guarantee, ensuring that the products are free from defects. Due to the constant effort we always make in J-Subculture to offer the highest quality products to our customers, we decide to introduce you the Seki Edge personal care tool line;
The Craftsman Luxury 9-Piece Grooming kit have every tool a man could need for taking care of his facial hair. For the man who pays attention to little details this kit includes, fingernail clipper, nail nipper, cuticle nipper, cuticle remover, cuticle pusher, nail & cuticle cleaner, extra grip slant tweezer and nostril scissor, all made in stainless steel and housed in a black genuine leather zip-up case.
We know that eyelash curlers can be big taking a lot of space in your cosmetic bag. That's why we fall in love with the Folding Seki Edge Eyelash Curler, the first folding push-up lash curler, use it on the go!
The moustache were, are and will always be sophisticated and cool. It's important to keep it clean and tidy, for this reason the Stainless Steel Moustache Seki Edge Scissor was designed to shape and trim your moustache. Designed for an extreme durability and longevity enables you to take care of your distintion mark.
Made from the best materials and designed to lasts a lifetime, the Seki Edge personal care tool line products will always be ready for you!