POCHI, the world's first silicone coin purse! POCHI coin purses are colorful and fashionable items anyone can use daily. Its original designs were made by a Japanese designer named Ikuyo Ejiri and are now being produced by the Japanese company p+g design. It's based off of a traditional Japanese coin purse called gamaguchi.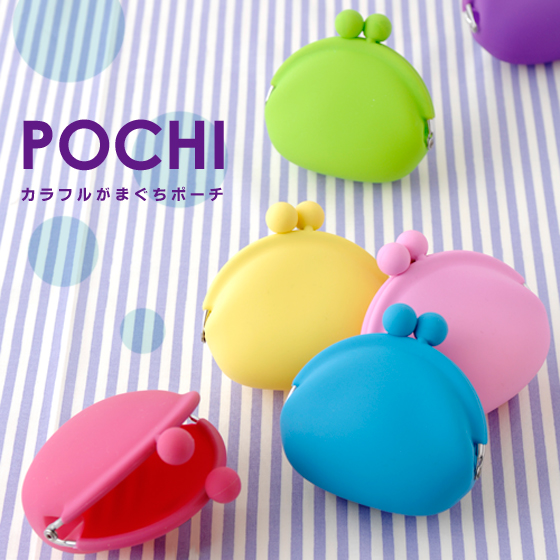 POCHI coin purses are made from silicone, which gives them flexibility while maintaining a stylish look. They are waterproof and easy to clean than your average coin purse. POCHI coin purses can be used for other small items besides money, such as candy, keys, cosmetics, and more! They're such useful items that they even won the Good Design Award of 2013 & 2014 with its line of various products! After a series of trial and error, the POCHI coin purse was made, and now its cheerful design is loved by many people around the world. There are sophisticated, simple designs, as well as character designs, while there are also adorable designs based off of animals. There are so many different designs of POCHI, that there's bound to be something perfect out there for everyone!
The POCHI series has expanded, and there is much more to enjoy about POCHI now. Instead of just coin purses, there are also cell phone straps, passport cases, 3DS cases and more! POCHI products are fun to squeeze in your hands, fashionable to have, and so useful! You can get your own POCHI product here at J-Subculture, so why don't you today?