In J-Subculture we are crazy about dollhouses, few months ago we introduced you Sylvanian family´s dollhouses and furniture, now we want to go a step further by introducing you the Billy Dollhouse kits! Billy is one of the best dollhouse makers in Japan, they got a lot of attention due to the high quality and extreme detail of their dollhouses based on Japanese buildings!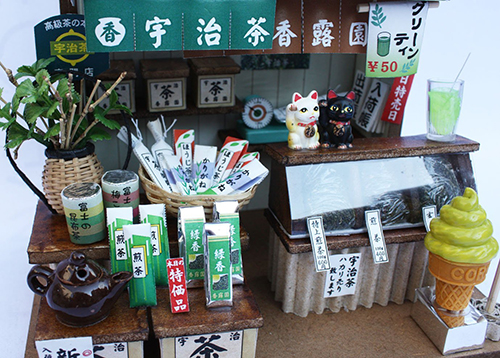 The best thing about this beautiful dollhouses is that they come in kits! This means that you´ll need to put them together and build your new Japanese dollhouse, in addition the exquisite attention to detail of this dollhouses make them unique, and capture their essence.
As mentioned earlier, you have to put them together yourself, but Billy is a Japanese company and you´ll may have some issues reading the Kanjis of the instructions, but no worries, we have found a Youtube channel where you can find an step-by-step construction videos like the following:
Today we bring you 20 different models of dollhouses based on Japanese buildings, you´ll instantly fall in love with this Japanese dollhouses full of details like this typical Japanese rice cracker shop, look at those tiny sings and rice crackers!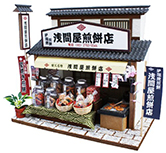 You can make your own traditional street full of shops with the Rice ball shop, the Sweet shop, the Tofu shop, there´s even a Pharmacy! Or celebrate your matsuri with the Apple candy, Chestnut, Kakogori or the Ramen Shop!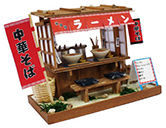 No matter which one you choose, you´ll have a great time setting up your Billy dollhouse, so don´t hesitate to order this incredibly detailed set and build your own Japanese tiny street full of details! Check the whole list, choose your dollhouse and start your new DIY project with Billy Japanese dollhouses and J-Subculture!