Puzzles are a grate form to expend time and have fun, they´re a challenge for our minds and when they´re finished a grate way to decorate our living room or bedroom. Even though the traditional puzzles are flat and in 2D, there are a huge list of toy companies who produces and distributes 3D puzzles. They´re a little bit tricky and a challenge for our minds, a perfect combination of fun and mental challenge.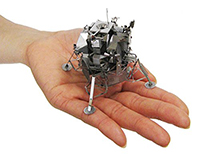 Today we want to introduce you one of our favorite 3D puzzles, the Metallic Nano Puzzles! This is not the first time we talk about this 3D puzzles, we already introduced you the Star Wars Metallic Nano Puzzles, but today we bring you a huge list with all our 3D Metallic Nano Puzzles. Like Star Wars ones, they´re easy to assemble, durable and 100% safe!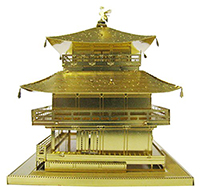 Our 3D Metallic Nano Puzzle list includes, famous buildings, animals, planes, cars, ships, space shuttles, and our favorite, Japanese famous buildings and castles! This high quality metal model comes in a flat metal sheet you'll need to disassemble, fold and mount like a some kind of 3D puzzle. There is no need for soldering or adhesive, just by using a needle-nose pliers, tweezers and scissors you'll be able to mount this shining full of details 3D Puzzle!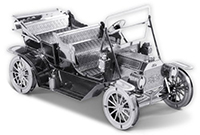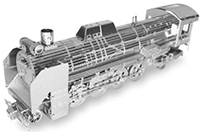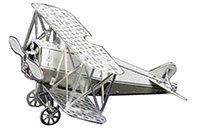 If you want your 3D Metallic Nano Puzzle to shine like any other don´t forget to order a LED illuminated stage for your 3D Puzzle! They´re usually silver color but today we bring you some 3D Metallic Nano Puzzle with a outstanding gold color finish, don´t hesitate to check and order your 3D Metallic Nano Puzzle to start your 3D Puzzle collection!