If you thought that the adorable Arsène Lupin´s adventures had finished, you are completely wrong. There is another remarkable character who has a lot of success, and he is his grandson, called Arsène Lupin the Third (or III), the fictional and so elegant gentleman thief of Murice Leblanc´s novels.

The creator of the series was the japanese manga artist Kazuhiko Katō, but he didn´t want to make a truly resemblance of Maurice Leblanc´s original stories, but a comedy instead. Although he was inspired by the first Lupin, he tried to produce some kind of a comedy adventure series that reflected the characteristics of Leblanc's character.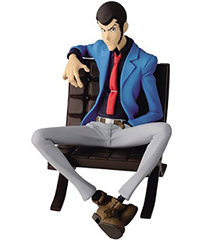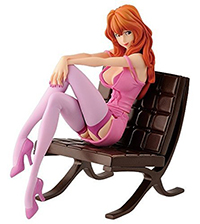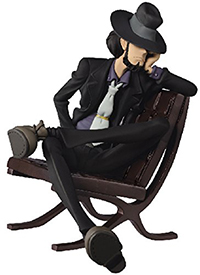 Arsène Lupin the Third is considered the world's greatest thief, being known for sending a calling card to the owners of the valuable object that he wants to steal, in order to announce his intentions. This adorable and sexy thief has millions of fans all over the world, and that´s why we bring to you this fantastic recreations of his stylish figure.
Banpresto has created a truly amazing and realistic PVC figures of all the characters of this funny series. If you sincerely love them, you can choose between Arsène himself, Mine Fujiko, Daisuke Jigen and Goemon Ishikawa. All this figures have a bunch of accesories, and are perfectly designed and articulated… they seem to be living drawings! Don´t miss any of them!