Many generations had known and devotedly loved Super Mario Bros adventures from its very begging in the first eighties. It all began in 1983 when Shigeru Miyamoto designed this fantastic and super funny arcade game in which two brothers, called Mario and Luigi, had to rescue Peach Princess from the Mushroom Kingdom, who was kidnapped by King Koopa (who is actually a turtle and whose name is also Bowser).
Basically, throughout all this story the two brothers live many adventures and circumstances fighting against many creatures, invaders and monsters in order to save the princess... and much more plots. It could may have changed its visual style, and the design has probably evolved, due to our digital era, but these happy and colorful stories are super amazing!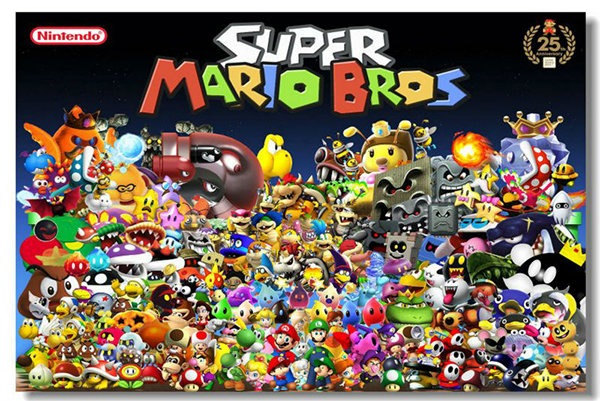 All the kids (and adults) who have played these games and have known the characters have developed some kind of loyalty that goes through the years. Both Luigi and Mario have become -even being fictional- a truly beloved friends of lots of people around the world, no matter how old these video games -or its story- are.
From J-Subculture we offer to the nostalgic adult and (specially) to the most youngest of the family an incredible diversity of soft and tender toys you will die for hugging! All of this lovely fluffy creatures are characters from Super Mario series, such as Paragoomba, Koopa Paratroopa, Yellow Toad, Daisy, Donkey Kong, Yoshi, etc. and obviously both stars of the video games, Luigi and Mario, are adorable. They all are super cute and perfect to start a collection! For all the Super Mario fans, any of this plush toys will make your children (or you) happy!