There are so many cats and kitty lovers all over the world, and we can guess why: they are adorable and super cute! And we know you also love these little ones. And there´s more… we know too that you are a true technology fan, and probably you own the super high tech ultimate smartphone. Now think about this: why not mix both things you love most? Cats and smartphones!
We introduce to you the most amazing and pretty ornament with the shape of Niconico Nekomura kitty earphone jack mascot! And there is a story behind this sweet and lovable creation. It all started from a tweet of Otako Nekomura, a Japanese manga artist who is an authentic fan of kittens. She posted on Twitter a plain sketch of kitten earphone jack mascots. Then, a manufacturer found it and decided to produce it! And all kitten earphone jack mascots are actually based on her sketch and got very popular in Japan Twitter as well as on Niconico Douga until they were actually produced.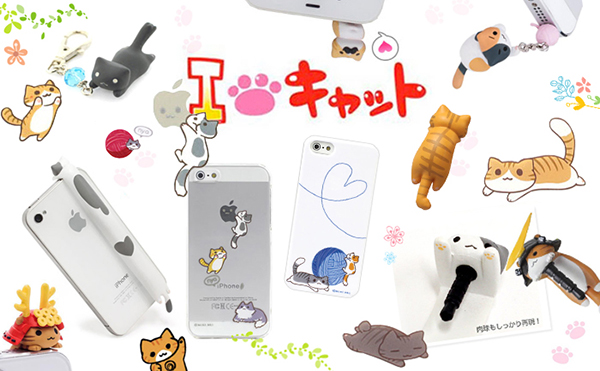 The use is incredibly simple and the accessory is super easy to install: for attaching over the top of your headphone please check the size and adjustment of the earphone, and don´t forget being careful! Then attach the front paws first and then the back one. They are very well made and perfectly painted, very detailed, with very precise body features: true high quality.
You will be able now to style up your earphone cord and enjoy music with this sweet accessory showing your high adoration and love for cats. Please notice that they are all compatible with any smartphone with a 3.5mm earphone jack! You will definitely fall in love with these earphone jack accessories and all this small kittens.