There are incredible masters on handcrafting, who can create authentic wonders with just their imagination and their hands. If you are one of these artists and you specially love Japanese culture, history and architecture, you will be amazed with the item we are introducing today.
These are the first sets of Samurai Castles. They are incredibly realistic, delicate and beautiful. 1/300 scale model kit, finished size 16.5x18x17cm, 6.4x7x6.6h, all these amazing castles are super realistic model designed based on historical drawing. You will need 5-10 hours to complete any of them and you will have to assemble from 7 sheets of A4 size paper. Don´t worry, though; there are easy to understand photo instructions.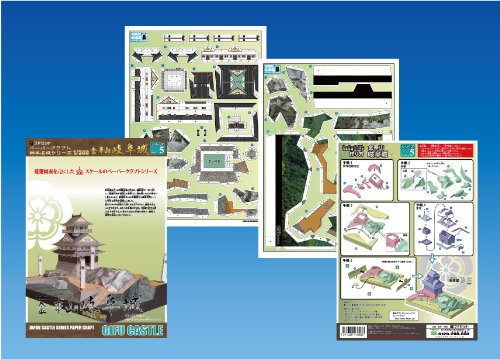 One of the constructions is The Tower. It comes in a set of PDF files, which you can print and build as many times as you want. Simply print on cardstock paper and build as described in the detailed instructions. You will be able to choose from a variety of texture styles to build the tower of your choice or different towers. Roof tiles come in grey, blue, green and red. The walls including the interior also come in different styles. Printed at 100% the foundations will fit miniatures in the 28-30mm range perfectly.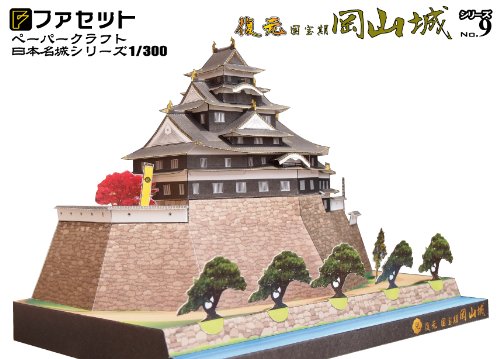 And if you want to delight your stunned friends with a more complicated constructions, yo may try to build The Gifu Castle (built between 1201 and 1204 during the Kamakura Period). All these excellent and unique historical replica structures are ideal for roleplaying or wargames. You will be able to combine with paper, plastic or metal miniatures. All the building kits include a wall, floor, roof (both top and intermediate), entrance and ornaments (optional). All have optional interior or bottom parts so you just can print, build and go! A really wonderful creation and a fantastic way to spend your time!