Every fan of the art of scrapbooking should see this… because its simply perfect and what´s more important: super useful! These little Karujimu craft punches are so cute for that little touch of sakura you want on your projects. You'll be pleased on how easy are they; simple and quick to punch out shapes from paper! Use the punched out images to decorate everything from cards and envelopes to scrapbook pages and more.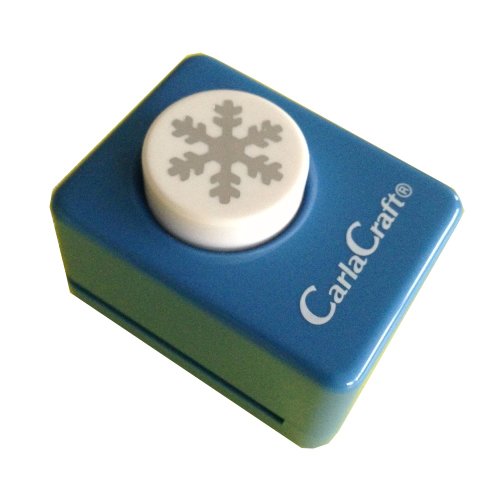 Please note this very helpful tip that probably, every craft artist will know… Use light pencil lines to align the punch area with center-line marks on the top and sides. These nice and compact punches create clean lines and looks really modern. Works perfectly!
They are made for easily embellish and enhance any creative task. Make amazing shapes for any occasion. You will be able to cut up to three sheets of cardstock, as well as cork, flexible magnet, craft plastic, craft metal, photographs, etc. It includes a large surface area for the most exact cutting and leverage. With every precise cut you will achieve fantastic cut outs for card & scrapbook making, decorations, kid's projects and much more!
All different shapes and patterns are available: hearts, tulips, snow, sunny leaves, dolphins, petals, apples, bears, etc. Bring out your crafting fantasies and create a new gallery of wonders, as unique as your crafts. Create a patterned effect or border up your designs, the possibilities are endless!