Any student, manga drawer or handwriting lover will probably know this fantastic product, the super useful and special Neopiko markers and deleters! The nibs are perfectly flexible to perform in any type of spaces, even the tiniest! And the colors blend fantastically well together! You will be able to enjoy very vibrant colors, a nice tube, per-usual chisel and brush nib.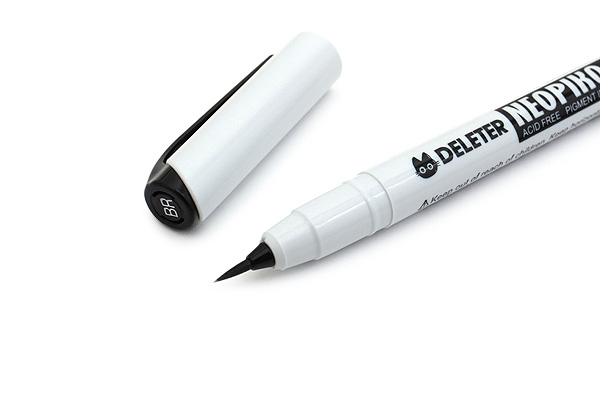 Neopiko markers are alcohol based markers, non refillable markers with non replaceable nibs. Perfect for truly artist and any professional manga drawers. The Neopiko color range is designed to correspond with Pantone system and they react to rubbing alcohol and blende very fluidly.
Deleter is known as one of the premier Japanese manga supply brands, releasing various sets of pens, markers, and paper for those interested in manga artwork, and comic art in general. Specifically used by manga drawers, you will find these markers and deleters fascinating. You can use a medium pen nib for laying down the basic structure of a given drawing, and then use thinner pen nibs for detailing!
The nib sizes are clearly indicated on top of the pen caps and on the sticker labels on the side of the barrels. Since their pigmented ink is waterproof, take care and notice that they are not really intended for use by children! Deleter Neopiko pens make a pretty efficient inking kit and it also works well for making pen-and-ink illustrations. If you love drawing, for instance, beautiful kanji, apply a little more pressure to your pen to draw bigger and broader strokes. They are some kind of brush-like; perfect to practice your calligraphy with!