The word diorama refers to a 19th-century mobile theatre device, or, in modern usage, a three-dimensional full-size or miniature model, sometimes enclosed in a glass showcase for a museum. Dioramas are often built by hobbyists as part of related hobbies such as miniature figure modeling or aircraft modeling.

But today we are offering to you another kind of dioramas, a very special ones. Your kids will instantly fall in love with this super amazing dioramas, because they are based on their favorite Nintendo games and the fantastic Amiibo figurine characters!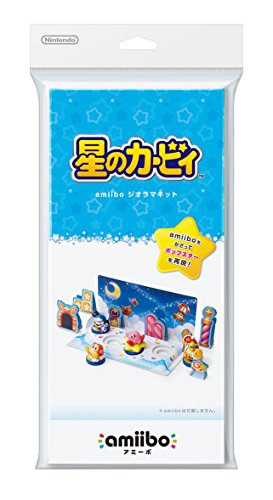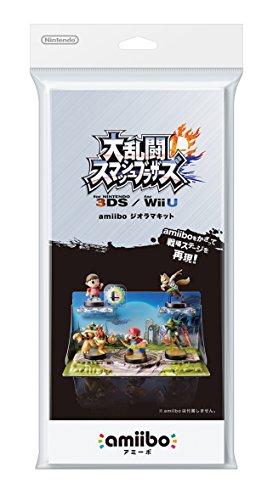 Amiibo is Nintendo´s wireless communications and storage protocol, for use between compatible toys-to-life items and the Nintendo 3DS and Wii U gaming platforms. And now, Nintendo has released Kirby and Super Smash Bros.-themed diorama-kits! Each of them offering spaces for figures to be displayed and two-dimensional accessories to offer more detailed backdrops.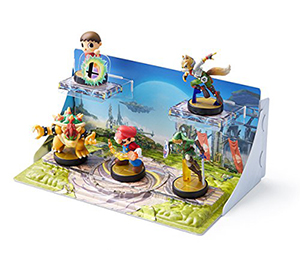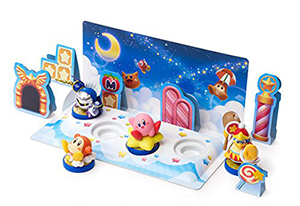 The Kirby Planet Popstar amiibo diorama has places for the Kirby, Meta Knight, Waddle Dee, and King Dedede figures. It also includes Maxim Tomato, Invincibility Candy, door, hills, block, and Star Pole props. It folds flat for easy storage when not in use! The Super Smash Bros. amiibo diorama is inspired by the Battlefield stage. Your child will be happy creating their own Amiibo moments and adventures!