Zebra Pen (UK) Limited are the UK subsidiary of one of the largest writing instrument companies in the world. Zebra Pen have been producing high quality writing instruments since 1897 in Japan. Tokumatsu Ishikawa, the founder of Zebra, adopted the zebra as the symbol of his company in 1914 to reflect his desire that all the members of the company would share a similar sense of togetherness and solidarity.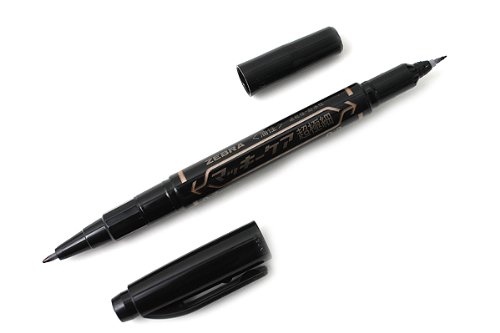 Zebra´s catalogue shows an extensive range of ballpoint pens, gel ink rollerball pens, liquid ink pens, mechanical pencils, markers and highlighters. Today we offer you one of the most incredible collection of Zebra MacKee marker. You will find many different types of markers, and each and every one of them are simply amazing.
These permanent markers from Zebra has an oil-based ink that is waterproof and quick-drying. You can write on a variety of surfaces including metal, plastic, wood, glass, paper, cardboard, and cloth. Different ink colors, as well as point sizes available.
For example, you will be able to choose between the Z-PM permanent marker, which uses liquid ink so it is less likely to dry out and you can see how much ink is left via the viewing panel on the side of the barrel... or maybe you will want to try the Z-WM whiteboard markers, that have a viewing panel so you can see how much liquid ink is left in the marker, ensuring you get every last drop out of it and it doesn't dry up like most markers! Try every one you dream about, they are irresistible!