When we enter the chilly seasons of fall and winter, there isn't any better way of warming up than relaxing in a hot spring. Hot springs help us relax, warm our bodies from within, and improve our health. Especially during this time, many Japanese people flock to famous hot spring locations around them to enjoy both the warm atmosphere and relaxation such hot springs provide. But how can people who live outside of Japan enjoy the same hot springs at the comfort of their own homes?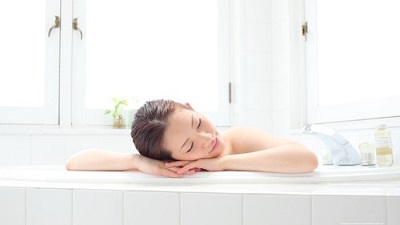 Here at J-Subculture, we have the solution to your problem. Introducing Japanese Meito Hot Spring Bath Salts! These aren't your ordinary bath salts. They have taken every element of famous hot springs in Japan and combined them into packets of bath salts you can use to create your own hot spring right at home! 名湯 (meito) expresses that perfectly. With a large variety of affordable bath salts you can choose from, you can finally experience what Japanese hot springs are like. To truly enjoy them, pour the mineral-full bath salts into your bath tub along with hot water and voila. You have a taste of Japanese hot springs without stepping out of your home.
In order to perfect each product, the team at Bathclin Meito have worked diligently to fully express each hot spring site through their bath salts. They have taken the color of the hot water there, its quality and scent. The overall product does not only produce the natural feel of each individual hot spring, but also express the cultural atmosphere of each location. The effects each bath salt has depends on its famous hot spring site. Scroll down below to view the kinds of bath salts we have just for you at J-Subculture. It's time to relax and take some well deserved time off to yourself. Experience the true Japanese hot spring now!