To have a relaxing time under a starry sky...whose starry sky will you choose? Today at J-Subculture, we'd like to introduce a special item that any Disney fan will love. Introducing Disney Princess Aqua Planetariums! As these planetariums are chock full of 10,000 stars and feature a constellation of a pretty Disney character, not only will you be able to enjoy your very own starry sky, but you can also enjoy the wonders of Disney!
These wonderfully designed aqua planetariums are produced by the famous HOMESTAR. HOMESTAR produces a large variety of planetariums for us to enjoy at home. This planetarium in particular is waterproof, so you can take it with you to the bathtub, and relax in a nice bath while gazing at a starry sky. Simply switch the switch to "on," bring the planetarium to your darked bathtub, and enjoy. (*note that while the planetarium itself is waterproof, it is not wise to submerge the product into the bath water). You can adjust the projection focus to the ceiling of your bathroom, so that way you can look up to an amazing milky way spectacle. Of course, you can also use this planetarium in your room for a personal starry show. There are four aqua planetariums to choose from: Ariel from The Little Mermaid, Rapunzel from Tangled, Alice from Alice in Wonderland, and Cinderella from Cinderella.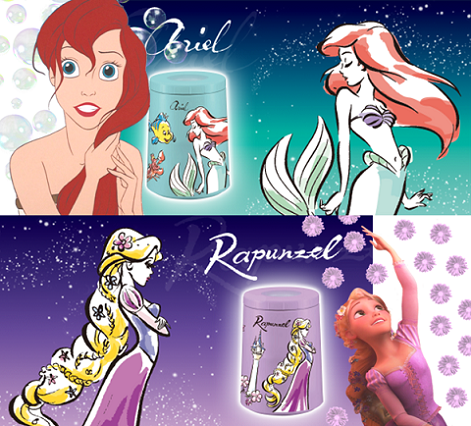 Through each individual aqua planetarium, you can marvel at particular designs belonging to each Disney character. For example, tea cups in Alice's design, seashells in Ariel's design, glass slipper in Cinderella's design, and flowers in Rapunzel's design. If you know a Disney lover out there (or you yourself are a huge fan of Disney), then we highly recommend this hot product, avaliable here at J-Subculture! Scroll down for products below and take it easy under a truly magical, starry sky.