Longing for the perfect pair of lips all year round? The multinational Japanese company for personal care, "Shiseido" has come up with a brand of lip balms that are long lasting, gentle to the lips, and absolutely lush.
They're Shiseido "Water In Lip" Lip Balms!
Just as their name implies, they moisturize your lips so thoroughly, seeming to create a veil of water on the lips that protects them from the chilly, dry air around. You'll never have to worry about having dry lips ever again. While these lip balms are exclusively sold in Japan, you can order them from us at J-Subculture at affordable prices!
The original line up are this trio. These are what we like to call the three musketeers of lip-saving. They have simple designs, but work wonders. The one on the far left has an SPF of 18・PA+. It quickly seeps and runs through the lips to cover and keep them moisturized. The one in the middle is specialized in natural care. It contains no color or scent that may irritate sensitive lips. The one on the far right contains cooling menthol that will cool and soothe your lips with application. It'll refresh you when you're on the go!
Next in line is this beautiful lip balm, "Kusumi Pure, Sakura." It is formulated with natural sakura powder. With the powder, your lips will bloom in the color of light cherry blossoms. The color isn't overbearing, so you can use this lip balm daily, or underneath your lip stick for a more natural look (like above). If you're searching for a lip balm that will give your lips a cute, pinkish hue, then this is the lip balm for you.
How about a lip balm for those who like fun and fruity scents? These lip balms simply melt into the lips and smell sweet! They contain ingredients that will keep your lips healthy and soft. On the far left we have "La Poire" (French Pear) scent. In the middle we have "Pineapple." On the far right we have "Raspberry Mix." These lip balms will put you in a fruity, energetic mood!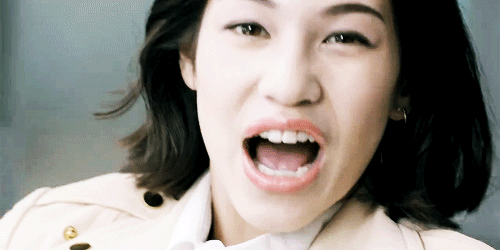 For absolutely moisturized, kissable lips, try Shiseido's "Water In Lip" Lip Balms from J-Subculture!