SWORD ART ONLINE -Ordinal Scale-

「これはゲーム、そう思っていた」

"This is a game,

that's what I thought."
Movie Trailer:
www.youtube.com/watch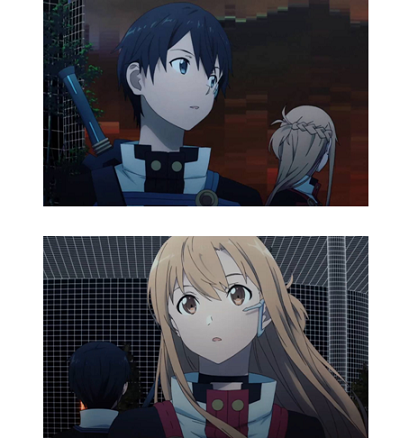 Who's gonna watch the new movie, Sword Art Online Ordinal Scale?! It's going to be released soon in the US and other places! So what is Sword Art Online? Sword Art Online, or SAO for short, is a series of Japanese light novels written by Reki Kawahara and illustrated by Abec in 2009. This series grew immensely popular, both in Japan and overseas! From its well acclaimed commercial success came forth an anime series, manga adaptation, games, and now an animated film! (By the way, a new game will be released this month in Japan for PS4: Accel World VS Sword Art Online!)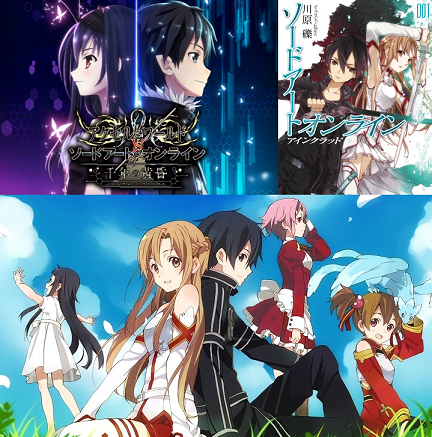 The series itself takes place in the near future of 2022. It revolves around the huge release of the latest VRMMORPG (Virtual Reality Massively Multiplayer Online Role-Playing Game) called "SAO" (Sword Art Online). Through an amazing gadget designed as a helmet called the "NerveGear," players can participate in this game through use and control of their five senses, via their minds. As 10,000 players log in to play the game for the first time, they find out that they are unable to log off (and be set free) until they beat all the required stages. One of the players, Kirito, works alongside another player, Asuna, to beat the game and escape the clutches of its creator, Akihiko Kayaba. Talk about intense gaming right? SAO will totally blow you away!
Here at J-Subculture, we have a large scale of SAO goods you can purchase and bid on! We have SAO themed clothing, such as shirts and jackets, as well as accessories like bags and necklaces! We also have folders, mug cups, wallets, cards, pillows and so much more!
And of course, we have exclusive, premium Japanese figures avaliable too! Don't miss out this chance to get figures of your favorite SAO characters, in both chibi and full form!
Scroll down for some of the SAO goods we have here, at J-Subculture! And if you're interested in Japan-limited goods for the animated film of SAO, scroll all the way down for our auction site! Don't let us do all the talking, since pictures speak so much more. Look through our large variety of SAO goods today!