For products, scroll down to the bottom ↓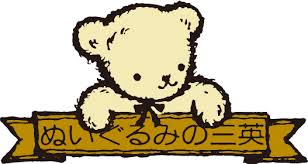 SANEI's faithfully manufactured and high-quality NINTENDO plush toys are not only a big hit with children, they are also a favorite and great collectible items for any fan of those popular characters that many of us are familiar with from video games, computers or the TV. From the screen they come to you all 3D, touchable and fluffy to snuggle up with. The plushes are beautifully detailed, bringing out all the more of these lovable Nintendo characters. Let's collect'em all!
For the SUPER MARIO ALL STAR COLLECTION we can even offer a WHOLESALE PROGRAM, which could be very attractive if you are a toy retail shop or related business and like to complement your store assortment. For questions of any kind, please feel free to get in touch with us, we will be happy to provide you with more details.
The whole line-up of the Super Mario All Star Collection exlusive in our shop!
Please take your time to browse our various offers. Should you search for a particular item that is not listed below or otherwise not detectable in our storefront, please don't hesitate to contact our team, we will be happy to assist with any query and to search for specific items. Also PRE-ORDERS are possible in most cases. In the event that you would spot any errors for products, offers or other areas on our page, please inform us about it, so we may improve our services to provide a better shopping experience for the future. For the actual products, please be aware that they could differ from the images displayed here. With all that said, please enjoy your tour in our shop!