The creativity is probably one of the most important economic resources of this century. Creative people are more likely to start their own companies, to be happier in their jobs and successful in business. They're also happier, positive and in better mood people. Every kid have the potential to become a creative person, we only need to motivate this aspect and luckily, this is such an easy thing. A good idea is to buy crafting toys to stimulate their imagination and improve creativity, in addition, crafting games allow parents to participate and share those moments with their kids, exactly what Aqua Beads offers.
You may heard about the Perler Beads, they became famous when people start using them for making pixel art designs with this small color tubes, despite Aqua Beads, who just need you to spray them with water, the Perler Beads needs the heat of an iron to stick together, what make them not so safe for kids. This doesn't mean that you can't use Aqua Bead for making this cool pixel art designs, using the same system, you can download templates of pixel art designs and start making your own pixel art figures.
Just be sure that you have the
basic set to be able to start making your designs
, you'll need at least the
Aqua Beads Tray
and some Aqua Beads. The best idea is to adquiere a basic color set like the
Aqua Beads 8 color set
, with this set you'll have 8 basic color to begin with your designs.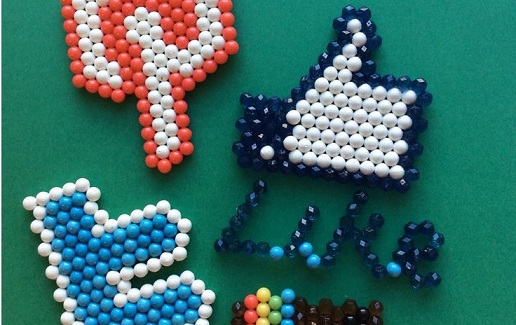 In addition to this the
Aqua Beads Art Pen
will make easier and faster to make dose unique and cool designs you have in mind. Either you want to stimulate your kids creativity, or you're a fan of the pixel art J-Subculture brings you all you need to start making your own designs,
let your imagination run free with J-Subculture and the Aqua Beads!