This is an incredible and really funny item. Kendama is an ancient and traditional japanese toy, which we would call it now "retro". Keeping in mind the obvious similarities with another "old" toys such as diabolo, juggling, or yo-yo, you can tell that the super amazing modern kendama it has been influenced by many other toys with a string.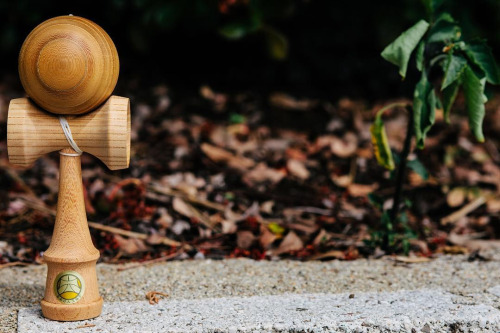 It has been described as a variation of the French bilboquet game (which dates to the 16th century). However, the Kendama as we started to know it, dates somewhere between the late 17th or early 18th centuries. It appeared in Japan through the Silk Road in the late 18th century.
The point is, all you have to do to start having a good time playing with your children or friends, or even on your own (maybe remembering your childhood), is to catch one object with another (both of them are joined by a string). This is a very popular and loved object in Japan and all over the world; it is used even in robotics to teach them ability and accuracy!
Our super Damaken Kendama it comes with a support or holder in order to go with your kendama everywhere being sure you won´t lose it. By playing this wonderful game you will be able to increase your agility. Be competitive when you play battles against your friends, but… don´t forget it´s only a game!