Lamy is a family business founded in 1930 by C. Josef Lamy in Heidelberg, and the Lamy brand has been in existence since 1952 and demonstrated its powers of innovation. With an annual production of over 7 million pens and turnover of 90 million euros, Lamy has achieved a very special status worldwide. And this is for a certain reason: they are simple the best fountain pens in the world because they have their own personality.
The Lamy Safari range is one of the most iconic Lamy pens designed by Wolfgang Fabian and has been in production since 1980. Made of sturdy ABS plastic and a stainless steel nib, the Lamy Safari offers the user an extremely comfortable writing experience. The Lamy Safari fountain pen even has a front window built into the body of the pen so you know when your ink is running low.
The Lamy Safari is available in a variety of different colours including Yellow, Blue, Red, White, Matte Black, Shiny Black and Transparent. Some of the product features are a flexible clip of spring brass wire, perfect for putting the pen in your pocket, two big windows which serve as control for the contents of the ink cartridge, a stainless steel nib available in a variety of nib sizes, etc. You will easily notice that the ink flow starts instantly. It doesn't require any pressure on the paper to keep going!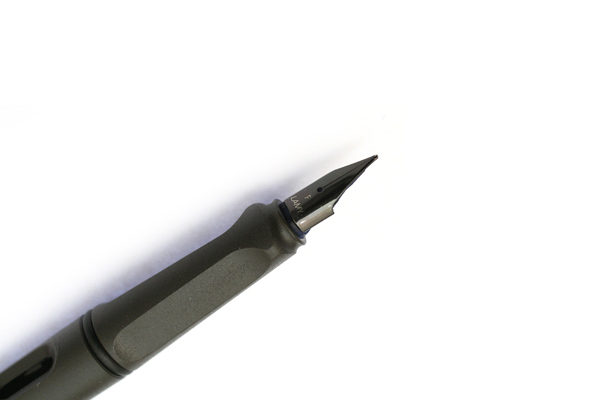 It doesn´t matter whether you are a schoolchild, college student or businesswoman/man. If you love the handwriting experience, you will truly love this super fantastic pens. They are the most comfortable and stylish and they are made with a well known superior quality. You surely like to be as unique as your own handwriting… then you just need to find the perfect tool to show your personality. Lamy is the best option, don´t doubt about it!