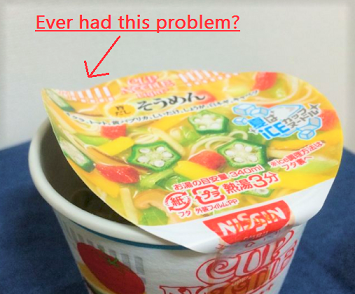 It's the perfect day for a nice hot cup of instant noodles. You boil water, pour it into the cup, and close the lid...only to find it not staying down! So, you try everything. You put your eating utensil, say a pair of chopsticks, onto the lid, or perhaps some pencils or a box of tissues. In order to completely enjoy instant noodles at its prime, you've got to keep them heated and wait for approx. three minutes...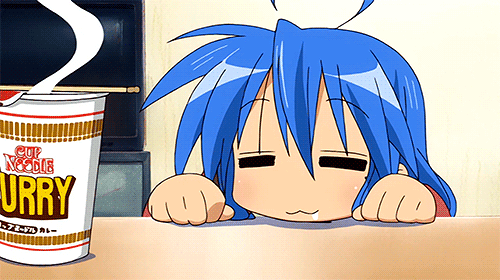 But as you wait eagerly for your delicious noodles, you can actually be ruining them by letting all the steam and heat from the open lid! So, how can you solve this problem?
Rely on Cupmen! Cupmen is a play on words. カップ麺 (kappumen = cupmen) in Japanese refers to instant cup noodles. Cupmen is the name of a series of knick knacks that you place on the lid of your cup noodles to keep it down. No more fretting about letting those noodles lose their flavor!
This awesome invention was created by Akira Mabuchi. He came up with this idea while waiting for his own cup of instant noodles to be ready to eat. He thought that it'd be great if someone would keep down the lid while also making him laugh. That's where Cupmen comes from. Cupmen's simple and playful design is sure to bring a smile to your face. While waiting for your noodles to get ready, Cupmen changes color by temperature. He'll tell you when your noodles are ready by color.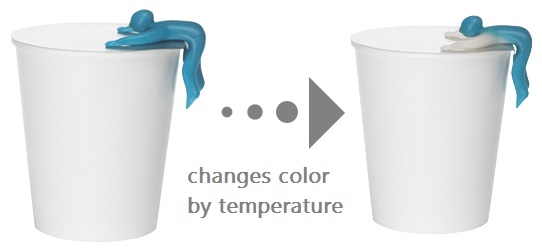 Besides the original design, there's also a relaxing Cupmen, Cupwomen, and Cuptwins! You can use these little characters for keeping the lid of your instant noodles down as well as for other things! Collect them, display them, play with them! Don't stop the fun!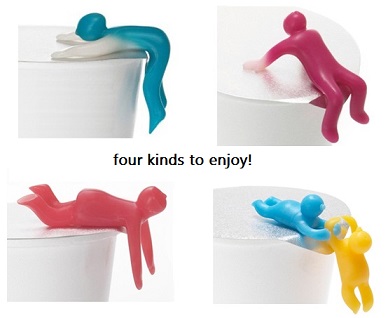 We've got Cupmen in stock and up for auction, so now you can enjoy your cup noodles worry free. Scroll below!