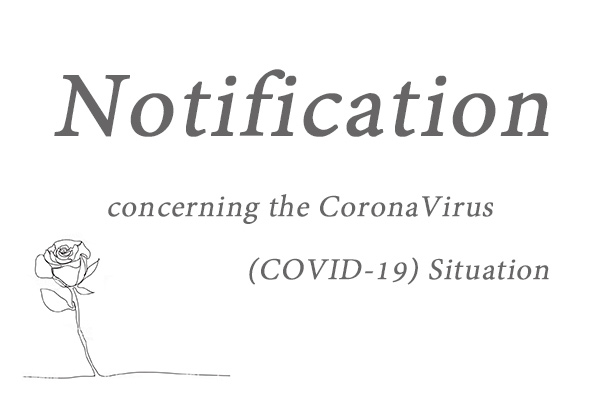 Dear Customer,
We have updates from Japan Post about the shipping method available for certain countries below due to COVID-19 pandemic. Delays are expected for all shipping options including EMS. Unfortunately, they don't know how long it takes to have your package delivered because it depends on the number of flights available to your country from Japan. Below is the latest information as of
June 4
.
No SAL option is available
for any countries.
We recommend FedEx
over EMS. FedEx is the quickest shipping option at the moment because they have their own fleet.
Currently, EMS may take around 1 month to deliver.


++++++

For countries that are not listed in this page

++++++

All option

except SAL

is available, but we recommend

FedEx

.
EMS, FedEx, International Parcel (Air), Small Packet (Air) is available. Could use Surface but use them at your own risk. It may take longer than 3 months and have the highest risk of getting lost in transit in the current situation without compensation.
++++++ EMS and Airmail Unavailable ++++++
Options available for countries listed below are
FedEx, International Parcel (Surface)
and
Small Packet (Surface)
.
●ASIA
: Afghanistan, India, Bangladesh, Brunei, East Timor, Laos, Pakistan, Sri Lanka, Maldives
●EUROPE
: Albania, Armenia, Austria, Azerbaijan, Belarus, Belgium, Bulgaria, Croatia, Czech Republic, Denmark, Estonia, Faroe Island, Georgia, Greece, Greenland, Hungary, Ireland, Italy, Kosovo, Kyrgyzstan, Latvia, Liechtenstein, Lithuania, Luxembourg, Malta, Moldova, Montenegro, Northern Macedonia, Norway, Poland, Portugal, Romania, Russia, San Marino, Slovakia, Slovenia,
Spain
, Sweden, Turkmenistan, Ukraine, Uzbekistan, Vatican
●MIDDLE EAST
: Iran, Israel, Jordan, Oman, Republic of Turkey, Saudi Arabia, United Arab Emirates
●OCEANIA
: Australia, Kiribati, Tuvalu, Papua New Guinea, Pitcairn, Wallis and Futuna, Guam, Fiji, New Caledonia, French Polynesia
●NORTH & CENTRAL AMERICA
: Anguilla, Antigua and Barbuda, Aruba, Bahamas, Barbados, Belize, Bermuda, British Virgin Islands, Cayman Islands, Costa Rica, Cuba, Dominica, Dominican Republic, El Salvador, Grenada, Haiti, Jamaica, Montserrat, Netherlands Caribbean, Nicaragua, Puerto Rico, Saint Kitts and Nevis, Saint Lucia, Sint Maarten, St. Vincent, Trinidad and Tobago, Turks and Caicos Islands, USA, Virgin Islands(US)
●SOUTH AMERICA
: Brazil, Guyana, Peru, Suriname
●AFRICA
: Algeria, Angola, Ascension, Botswana, Burundi, Congo, Egypt, Equatorial Guinea, Eritrea, Esuwatini, Ethiopia, Ghana, Guinea-Bissau, Ivory Coast, Kabobe De, Kenya, Lesotho, Madagascar, Malawi, Mauritius, Morocco, Mozambique, Namibia, Nigeria, Reunion, Rwanda, Sao Tome and Principe, Senegal, Seychelles, Sierra Leone, South Africa, South Sudan, St. Helena, Togo, Tristan da Cunha, Uganda, Zambia, Cameroon, The Gambia, Republic of the Congo, Djibouti, Zimbabwe
++++++ FedEx only ++++++
Option available for countries listed below is
FedEx
. No service available by Japan Post.
●ASIA:
China, Bhutan, Indonesia, Mongol, Nepal
●OCEANIA:
New Zealand, Samoa
●EUROPE:
Serbia


●NORTH & CENTRAL AMERICA:
Guatemala, Panama, Honduras, St. Pierre and Miquelon, Martinique
●MIDDLE EAST:
Bahrain, Iraq, Cyprus, Kuwait, Syria
●SOUTH AMERICA:
Argentina, Ecuador, Colombia, Chile, Paraguay, Uruguay, Venezuela, French Guiana


●AFRICA
: Chad, Tunisia, Mauritania, Gabon, Guinea, Côte d'Ivoire, Comoros, Central Africa, Niger, Burkina Faso, Benin, Mali
++++++ Extension of Storage Period ++++++
Given the unprecedented situation of COVID-19 pandemic, we have decided to extend safekeeping period for orders that arrived in February and beyond. You don't need to pay for the storage fees for the orders that have arrived in February, March and April until postal situation gets back to normal.
You can make shipping request whenever you feel safe to do so. Until then, we keep your items safely but
we don't extend safekeeping period now
. If you want us to keep the items let the dates expire.
When you want to actually ship items, make the shipping request and write in the comment box to remind us to extend the safekeeping period. That's when we extend the dates so you don't pay for any storage fees.


We hope that this information helps. Please feel free to contact us if you have any questions.
Best Regards,
Your J-Subculture Team