We're sure most Japanese women know or even have bought DHC medicated lip balm. DHC medicated lip balm is one of the most popular products in DHC company, which is a Japanese manufacturer dealing in cosmetics and health food supplements headquartered in Tokyo, Japan. DHC launched DHC medicated lip balm in the market in 1999, since then, it has obtained many beauty/cosmetic awards. And it has sold more than 100 million units so far!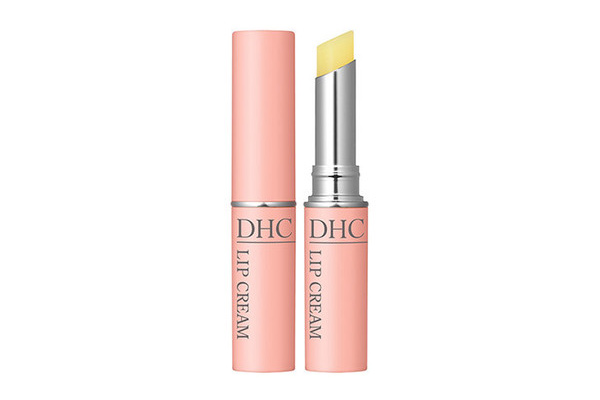 Have you ever had the experience of "You're applying lip balm but your lips are chapped ......"? That could be because the lip balm has irritants in it. Lip balms with irritants can cause rustling if used by people with sensitive skin. DHC Medicated Lip Cream is a lip balm that is gentle on the lips, fragrance-free, color-free, and paraben-free. It is made with naturally derived ingredients such as virgin olive oil and aloe extract. It also contains licorice derivatives, vitamin E, and other ingredients with excellent protective and moisturizing properties. Containing oils and fats similar to human sebum, you wouldn't feel sticky, unlike other lip creams. Just one coat applied to your lips, they would be highly moisturized so it is ideal for people who are annoyed by dry lips. It's also highly glossy and adds shine to your lips! So if you use it as a base for lipstick, it will support the color of your lips. The secret to its popularity in Japan is not only natural ingredients and comfort but the easy accessibility to DHC, which is available at pharmacies as well as convenience stores. Some foreign magazines have introduced DHC Medicated Lip Cream, which has triggered much attention from outside of Japan.
DHC Medicated Lip Cream has collaborated with many various characters such as Disney, Sanrio, and Snoopy. Collaborating with Disney Princesses is especially popular. The irregularly scheduled collaboration designs have always sold out as soon as they are released.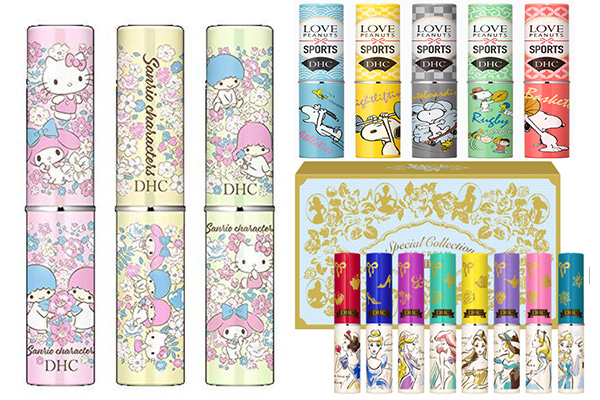 When it comes to beauty, it's not just about coloring your face, it's also important to remove your makeup and protect your skin. In many countries, there are all-in-one cleansing products that are both makeup remover and moisturizer. However, scrubbing your skin to remove makeup is not good for your skin, and it is seen to be a lazy skincare routine. Therefore, the Japanese products that recommend double cleansing are popular internationally for careful skincare methods. DHC's medicated cleansing oil has a 5star rating with over 2000reviews on the "Makeup Alley", the American Beauty Review Website. It's said to be outstanding comfort and remove makeup completely, having many fans.
Now that you're spending more and more time at home, it's a good time to review your basic cosmetics.