Do you know a snack company that has been increasing its sales during this stay-home era? The snack manufacturer, Kameda Seika, is famous for Kakinotane and Happy Turn.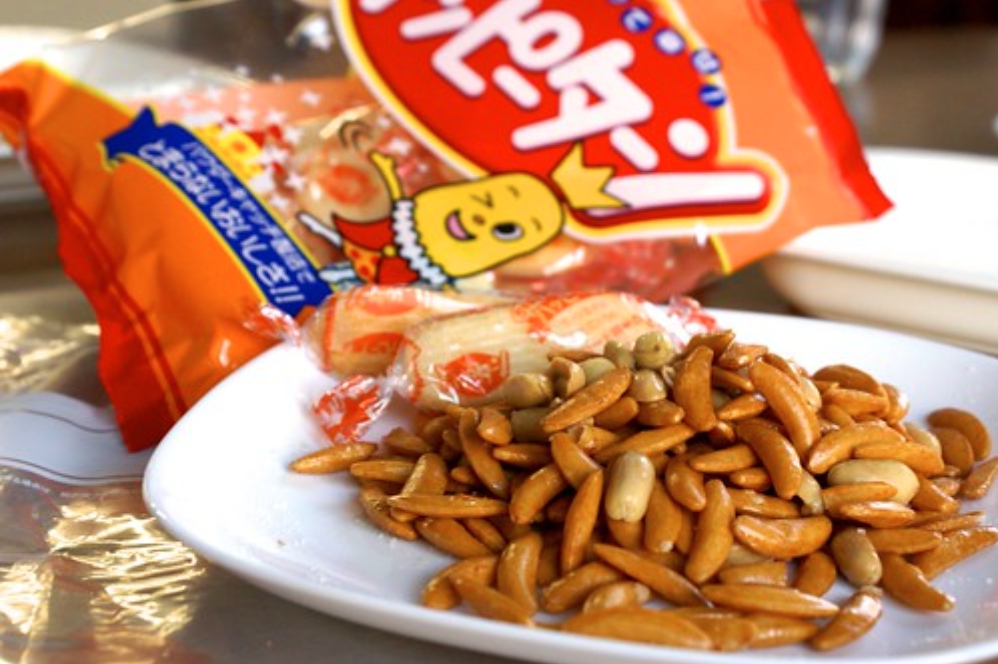 Kakinotane or Kaki-pi are a common snack in Japan. The two elements of Kakinotane is small crescent-shaped fragments of senbei (soy-flavored rice crisps) and peanuts. In 2017, Kakinotane was officially certified "Space Japanese Food" by the JAXA. These days there are various flavors of Kakinotane, including wasabi, plum shiso, okonomiyaki, and chocolate. This year, the ratio of peanuts to Kakinotane was changed from 6:4 to 7:3 in response to a national poll (online survey). This might sound strange for many of you because it is just the ratio of peanuts to Kakinotane (rice cracker).... However, it's not a "just" ratio for loyal fans. Since being introduced to the market in 1966, the nationwide best-selling snack has changed its rice cracker to peanut ratio several times. But despite such shifts, the 60% to 40% ratio has been in place for more than 40 years, starting in the late 1970s. Even this change 6:4 to 7:3, several national polls were held since 2019 taking time to decide. So this change is very big for both loyal fans and the company Kameda Seika itself!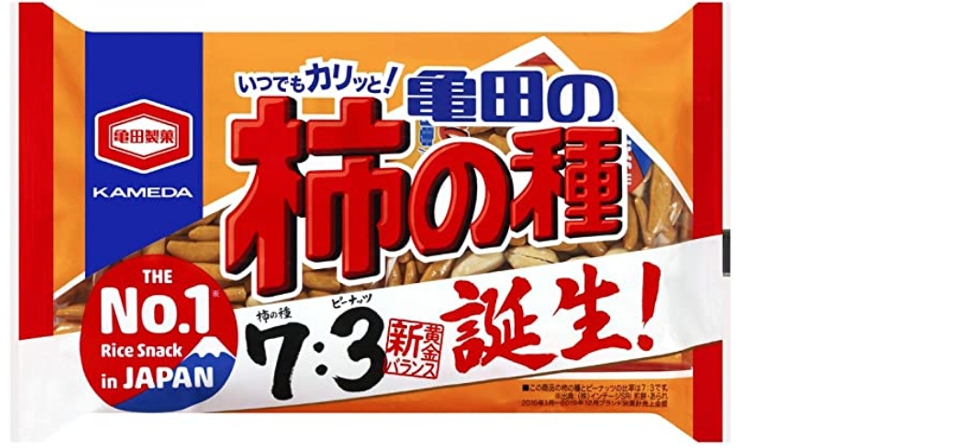 What Kameda Seika spotted this autumn is "Unglazed". Uniques snack 'unglazed Kakinotane and roasted nuts' has been on sale on Amazon Japan since 17 November. Since this snack is salt & oil-free, you can enjoy the natural sweetness and richness of the nuts. The individual packages, with a total of eight different Disney character designs, are tetra-wrapped for easy picking up and eating, making them the perfect snack for work-from-home.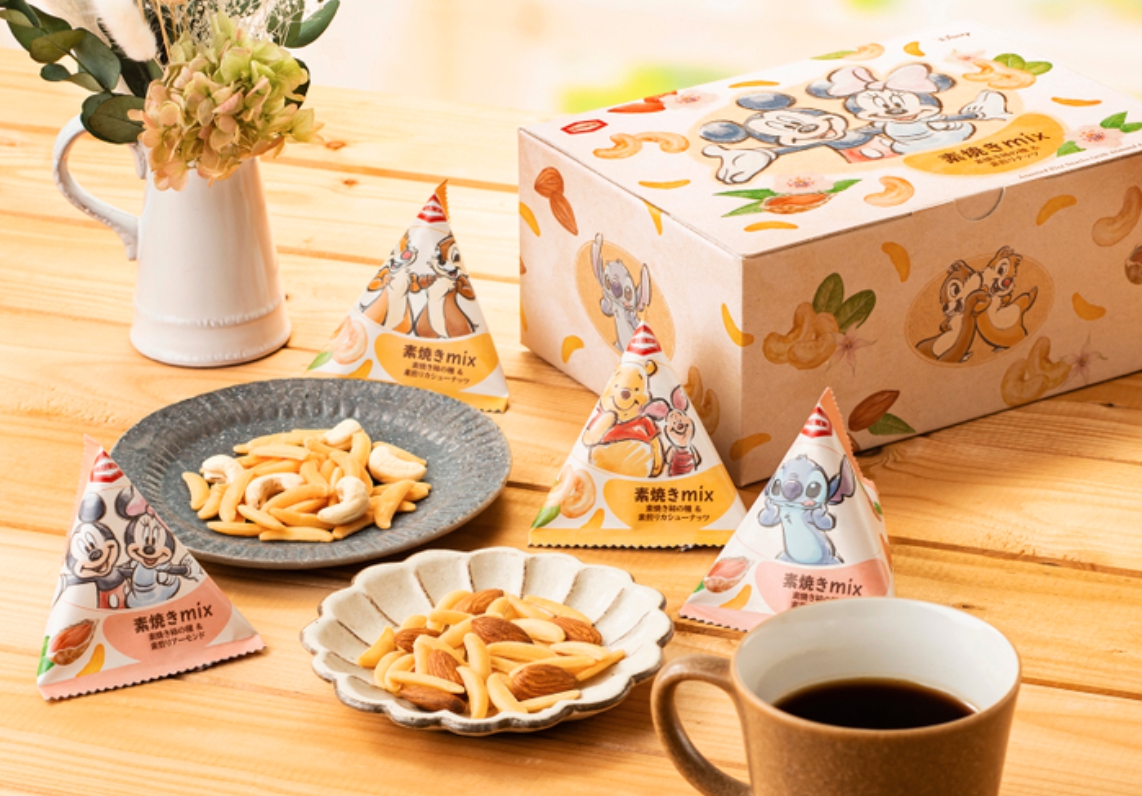 Although not as old as Kakinotane, "Happy Turn" is one of Kameda's most popular snacks. The name of this snack has a curious backstory. It expresses the desire to return (Turn) happiness (Happy) to the customers. The secret to these Japanese rice crackers' popularity is the flavor coating, also called the "magic powder." The surface of each Happy Turn is generously covered in this sweet-and-salty powder, sticking to the cracker but not to your fingers! With its candy-like packaging, it brings a dash of cuteness to your rice cracker experience. Happy Turn is also fun to snack. The regular crackers have a long shape but from time to time, you'll come across a heart-shaped one! That's the Heart Happy and whenever a bag of Happy Turn is opened, someone is looking forward to discovering the little tasty heart inside.