Going through this Covid-19 Pandemic, we guess many of you couldn't burn out your passion on Halloween this year. Here in Japan, it's an annually huge Haloween gathering in Shibuya, Tokyo. This Haloween gathering has been obtaining attention year to year. In 2018, it was reported that as many as 100,000 people gathered for Haloween gathering on 31 October in Shibuya.
This year 2020, however, Shibuya City Council asked people to refrain from visiting Haloween gathering to keep a social distance. Normally the main peak of the crowds is after 8 pm though, few people dressed in costumes could be seen this year.

Yet, it's not like people didn't enjoy Haloween this year! Staying at home and enjoying online Haloween seemed this year's trend. To get more excited about this, dressing in costume is a must! What extremely popular is a costume of Kimetsu no Yaiba 鬼滅の刃. From child to adult, Kimetsu no Yaiba is an insanely popular Anime and Manga. And many people chose the costume of Kimetsu no Yaiba for 2020 Haloween as well as other events.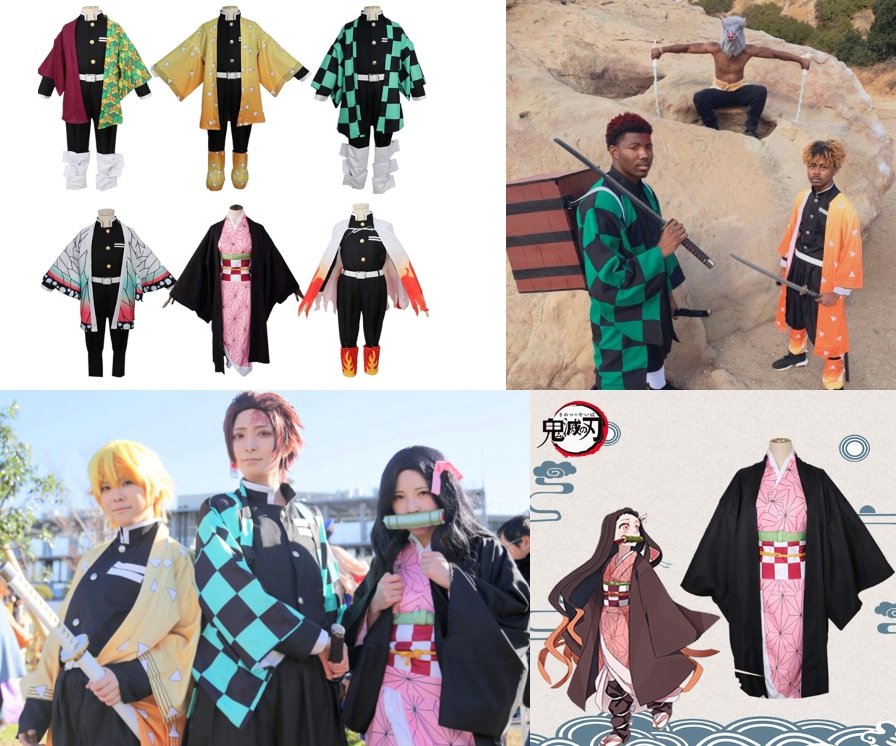 Ikebukuro Halloween Cosplay Fest ONLINE Cosplay Festival 2020 surprisingly reached 116,000 participates even though this was the very first-time event for them holding online. This online event was broadcast live on 31 October. * Cosplay: Dressing in Costumes
The Ikebukuro Halloween Cosplay Fest started in 2014 and is one of the largest Halloween events in Japan, with over 20,000 cosplayers participating every year.This year's event was intended to be held on October 31 and November 1, but it was canceled due to the Covid-19. Instead of the physical yearly event, it ended up being held online. Cosplayers participated online through Zoom, and it had eventually more participates than ever! Many cosplayers from all over the world participated in the event and enjoyed the online gathering.
In Japan, "Cosplaying" began to be seen at Comiket (Comic Market) and other coterie magazine exhibitions in the 1970s. As Comiket developed, the number of cosplayers increased. In December 2019 at an event named Comiket 97, the total number of cosplayers in the four days of the event exceeded 16,000! Now, this event has become a very popular place for cosplay.
Due to the popularity of Japanese anime, cosplay culture has been exported to the world. Such as the "Anime Expo" held in the United States since 1992 and the "Japan Expo" in France since 1999. "The World Cosplay Summit" has been held in Aichi, Japan since 2003, and the number of participating countries reached 40 counties in 2019.

2020 has been confusing for many of us though, we still have to enjoy our life. How about cosplaying for your favorite character on Christmas day or New Year event coming soon?