Japanese school bag "Randoseru"
Choosing Randoseru is the very first shopping experience for many Japanese children. When children reach 6 years of age, they basically enter elementary school, which needs Rndoseru as a backpack to carry school items such as textbooks, pen case, lunch box or any other school items. So getting Randoseru is a quite exciting event for children and their families and many spend much time deciding what Randoseru to get since there are too many options. We believe that it would be difficult to choose more and more because Randoseru has developed options for features, colors, and designs.
It's a happy moment when you can feel your children growing up, but it would take forever to decide what Rnadoseru to buy if you are indecisive.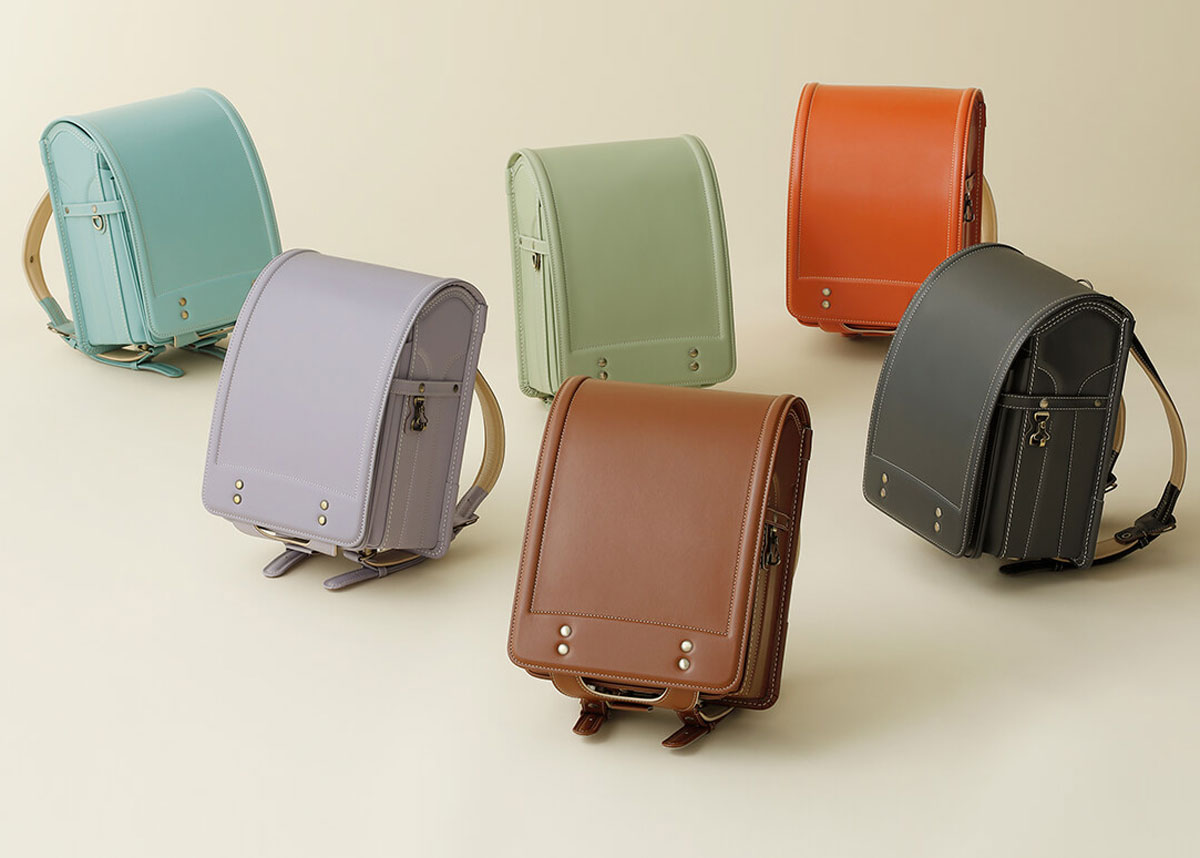 Randoseru is a symbol of an elementary school in Japan, which has been en vogue since the 1960s. It is useful to carry heavy school items and keep both hands free for safety. It is also durable so that children can use it for the entire elementary school time, 6 years. Now you know how useful and durable Randoseru is... it is used almost every day for 6-years long! It does make sense the price ranges between 30,000 to 120,000 JP yen, which seems expensive for a children's backpack. Mainly Randoseru is made of artificial leather, however, there are special ones that use cowhide or horsehide. The color variations used to be red for girls and black for boys, but nowadays there are more color options such as pink, brown, light blue, purple.... you name it. It appears that children choosing their own favorite Randoseru color leads to breaking the typical perception that girls are red and boys are black. For a conservative country like Japan, this is revolutionary!
Randoseru is not only for a kid anymore.
Randoseru was only for children in Japan though, it started to develop attention internationally as a fashionable bag for adults. One of the reasons is a famous American actress, Zooey Deschanel, incorporated Randoseru into her fashion. Since then Rnadoseru as fashion has been seen at many locations such as in Paris, New York, London, and HongKong.
The design of the original Randoseru is simple and still fashionable though, it has appeared to developed Randoseru.
For example, Lexus created luxury Randoseru in 2016. Lexus Randoseru is made with the same carbon fiber materials used in the Lexus LFA, two seated sports-car. This Rondoseru featuring high-quality materials costs 153,000 yen! Another variation of Randoseru is Otona Randoseru that means Randoseru for Adults. Comparing original Randoseru, Otona Randoseru is much thinner and sophisticated design. It is also designed to be more office-friendly, with fewer clips and space for A4 files and documents.

Would you like to take Randoseru into your fashion coordinate?