Pilot has a number of pens under the Custom Heritage name and their number naming convention can be a little confusing some times. The Pilot Custom Heritage 91, 92 & 912 are a member of the classic Pilot Custom range of fine writing instruments.

Pilot Custom Heritage 91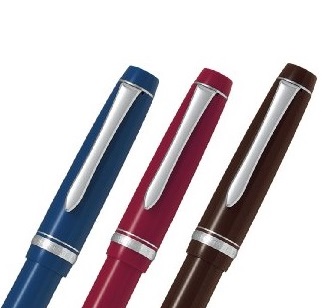 The Custom Heritage 91 pen was released by Pilot in different colorways that match the color of some of Pilot's Iroshizuku inks: Tsuki-Yo (blueish), Yama-Guri (brownish), and Yama-Budo (reddish pink). It does look extremely traditional and a little corporate-ish but it still a classic design. The engraved nib is 14-carat gold, rhodium-plated. Clip and barrel ring are polished, chrome-plated. Near the end of the cap, there is a silver band with "Custom Heritage 91 Pilot Japan" engraved on it. The cap screws on with a quick double-threaded action. There are not any special feature. Simple. So, the Custom Heritage 91 is the first step to enjoyable writing world.
Pilot Custom Heritage 92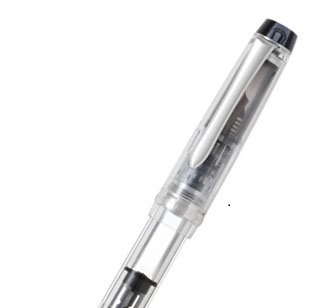 There's no denying that this pen is a real looker, modern but classy the Pilot Custom Heritage 92 celebrate both writing and art. This is a simple yet sophisticated fountain pen that utilizes a piston filling system. A relatively small pen, even when filled to capacity (1.2ml) with ink, one of the first things you will noticed about this pen is how light it is. The resin body and cap is extremely sleek, fitting in the hand very comfortably. The Pilot Custom Heritage 92 is a regular full size pen and even with the cap posted it doesn't become unbalanced. The cap screws into position to close and only takes 2 full rotations to seal the pen fully. With a visible ink supply, minimalistic design and clear barrel make it a must-have for any pen enthusiast.
Pilot Custom Heritage 912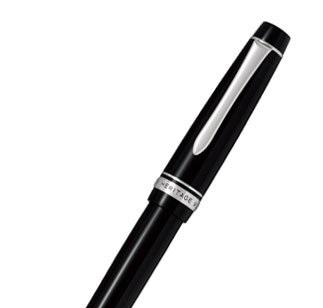 Like most of Pilot's production-line offerings, the Pilot Custom Heritage 912 is a streamlined, understated, professional looking pen. The pen is made from black, ingestion-molded plastic, polished to a mirror-like piano black shine, it features classical, restrained, rhodium-plated furniture. What's particularly special about this pen, is the FA nib. The 14k gold FA nib on the Pilot Custom Heritage 912 comes close to a vintage 14k gold flex nib. The pen has a fairly standard, slightly concave section. The section itself is plastic, but the core of the section, as well as the threaded tenon that connects it to the pen's barrel is metal. This gives the pen a nice bit of extra heft, and lends to a pen that feels much more solid in the hand. The Pilot Custom Heritage 912 have both good design and usefulness.

For every creative endeavor, the Pilot Custom Heritage is the ultimate writing tool!