Nintendo is back with an extremely kawaii Yoshi game!


Yoshi's Woolly World!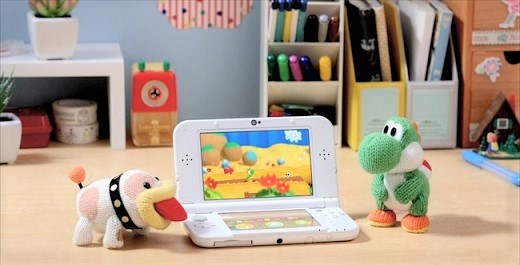 Here's the link to Nintendo's YT vid that shows the cuteness of Yarn Yoshi:
youtu.be/FhR77B6UoQ0
In this grand adventure, you can travel a whole new world that's completely made out of colorful yarn and patchwork! It's ridiculously adorable! The story goes like this.
Everything is peaceful on Craft Island...until Kamek comes and turns all the Yoshis into yarn! In order to put his friends back together and stop Kamek once and for all, Yoshi and his pal Poochy embark on a new adventure! With Yarn Yoshi and Yarn Poochy, you can navigate through a world made from handicraft. Throw balls of yarn, weave together platforms, and unravel secrets!
Through various amiibo, you can play as different styled Yarn Yoshis! Go for a variety and play as your favorite amiibo in this strange, woolly world! There are also special Yarn Yoshi amiibos avaliable in the game market!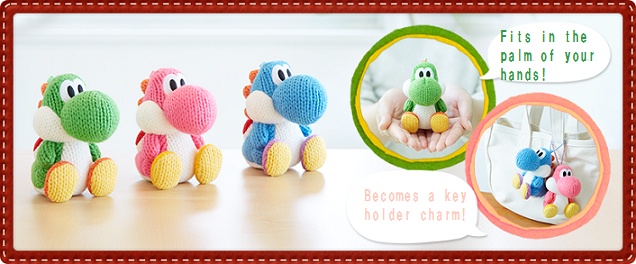 These super cute amiibo Yoshis are made out of yarn! They fit in the palm of your hands (they're that tiny!). You can display them, use them as toys, or even attach them to your bags! They are avaliable in Green, Pink, and Light Blue.
There's also a HUGE Yarn Yoshi! It has a height of about 21 centimeters. When compared to the small Yarn Yoshi, it looks so big. Its size maximizes the adorableness of Yarn Yoshi. Double the size, double the fun!
We have these Yarn Yoshis and more here at J-Subculture! Scroll below for what's avaliable for purchase and up on auction!