Anohana: The Flower We Saw That Day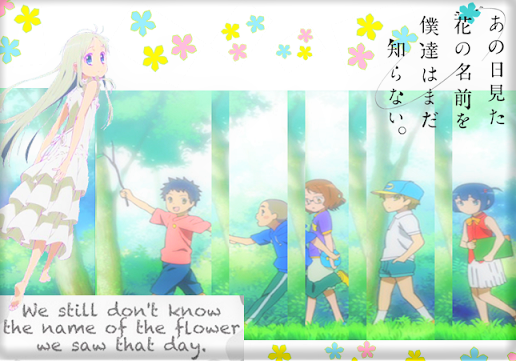 This is the title of an anime television series produced by A-1 Pictures which was aired in 2011. It was directed by Tatsuyuki Nagai and an anime film of the series was release in 2013. Its genre can be divided into drama, supernatural, romance, and tragedy. This is a story about a group of six childhood friends who drift apart after one of the friends called "Menma" dies in an accident. Through the reappearance of Menma as a ghost visiting one of the members of the group, the friendship between all the friends gradually fall back together as they help each other move on, including Menma herself.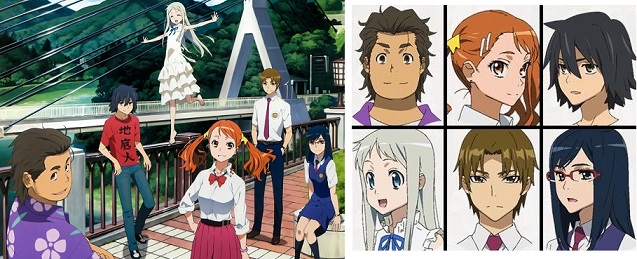 The six friends are Jintan (Jinta Yadomi), Menma (Meiko Honma), Anaru (Naruko Anjo), Yukiatsu (Atsumu Matsuyuki), Tsuruko (Chihiro Tsurumi), and Poppo (Tetsudo Hisakawa). The six formed a group of friends called, "Super Peace Busters" when they were elementary school students. The leader of the group was Jintan. After the unfortunate, heart-breaking death of their beloved friend Menma, the group broke apart, and the personalities of everyone changed. Everyone drifted away from each other, and the once energetic, happy-go-lucky leader Jintan had become withdrawn and sad. It is in the group's high school days when Menma reappears, going to Jintan to ask for help. Through this, Jintan reconnects with his former friends and rediscovers the true, deep bond between them all.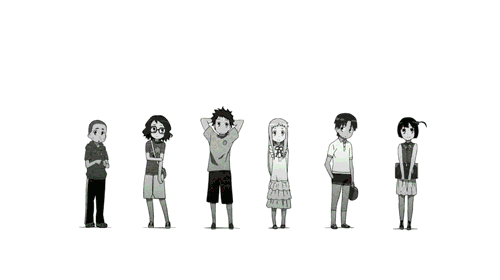 The anime series revolves around a dark topic, but the overall story truly warms the heart. With the occasional comical scene, realistic happenings, and the lovely designs of the characters, as well as their colorful personalities, this is a series you'll never forget.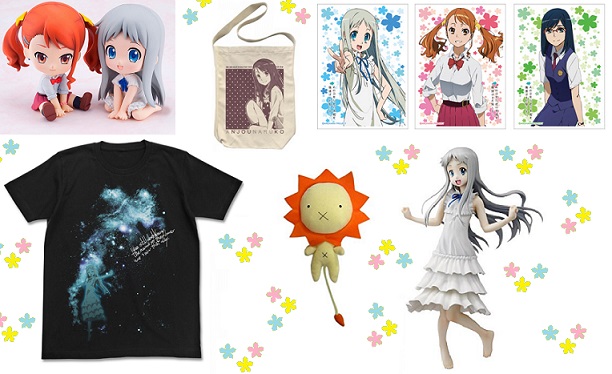 Here at J-Subculture, we have lots of rare goods from the series! If you're looking for figures, we've got you covered. How about t-shirts and other goods? Check them out here! You can now show your love for The Flower We Saw That Day. Spread the word about this anime through these goods just for you!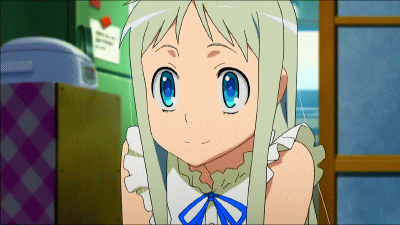 "Super Peace Busters are friends forever"