Calling out to Nintendo players! Are you prepared to blast off to PNF-404 and help Olimar fix S.S. Dolphin to get back to Hocotate? Today we'd like to spread the word on Pikmin goods you can get here, at J-Subculture! If you're someone from the GameCube era, then you probably know about the game Pikmin. Even if you don't, you must have seen Olimar and his little plant friends here and there on the Nintendo Wii or 3DS. The Pikmin series offer a three-dimensional, real time strategy games with extraordinarily vivid, colorful features! Pikmin offers games that allow you to come across characters both adorable and vicious. Fight along and against them as you're pressed for time and face multiple obstacles!
What are Pikmin? Pikmin are plants/animal hybrid creatures that dwell on the planet Olimar crashed on, PNF-404. You can go on adventures along the Pikmin you befriend on this mysterious planet. In order to get back to your planet, Hocotate, play as Olimar to recover parts for your ship, facing a myriad of enemies along the way. Pikmin differ from each other in color, style, and personality. The abilities they have differ too, and they can aid you in various ways. Pikmin follow you everywhere and are always eager to lend a hand.
You're bound to fall in love when you play with the Pikmin and work together in the games. With leaves, bulbs, flowers, and sometimes even mushrooms atop their heads, they make for the most kawaii minor characters in the game world! At J-Subculture, we have small versions of Pikmin keychains that have captured their cuteness. With these Pikmin, you can arrange them to have little adventures at home, or take them along with you on your bags and backpacks!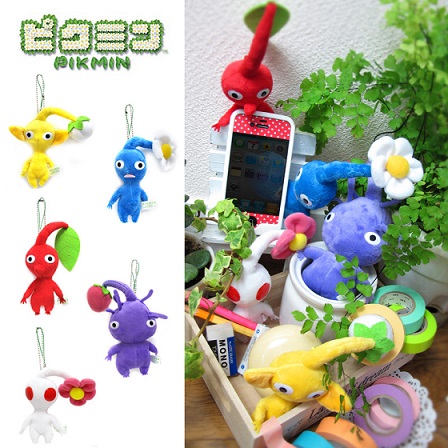 Look at how cute they are! They look so realistic too thanks to their design and size! Besides these keychains, there are also plushies, as well as the actual Pikmin games avaliable here at J-Subculture! Think about all the fun you can have when you collect them all. Or perhaps you're a die-hard fan of Pikmin and would like to have them displayed? These goods and more are avaliable!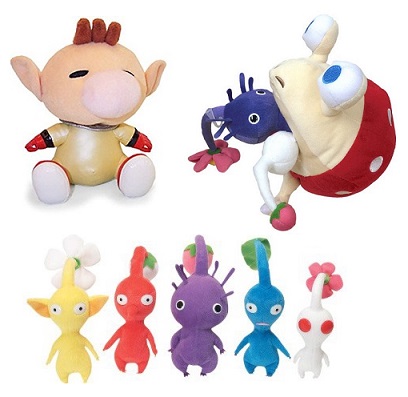 So, are you ready to join the Pikmin family? Don't be idle and wait. Just scroll below for your own Pikmin friend, and have fun!