Mystic, sexy, irresistible, powerful - stage free for some girl action with KOTOBUKIYA's BISHOUJO lineup. Bishoujo (美少女) is a Japanese term used to refer to pretty girls/women and this description couldn't live up more to its very name other than with this beautifully crafted statue series. Bishoujo female characters are in inspired from several famous licences of comic book, movie and video game heroines such as STREET FIGHTER, MARVEL and DC COMICS, TEKKEN and others. Typical the statues have a scale of 1/7 or 1/8, their faces smooth with accentuated eyes and bodies with well-curved silhouettes. Whether displayed on their own or alongside other Bishoujo statues on your shelf, they make for a true eye catcher! - Absolutely attractive and more stunning looking heroines to join in prospect.
KOTOBUKIYA
, has been in business for decades and is one of Japan's leading manufacturers of high quality figures, model kits and fine arts status. The company develops their various products appointing top designers and sculptors, but also scouts for new talents through own contests. Over the years Kotobukiya's reputation led to attracting the attention of not only top artistic talents from Japan, but also earned them the favor of publishers and licencors, who wish to work with only the best the toy and collectible industry has to offer. The results of this endeavor is visible in the creation with their gorgeous Bishoujo series.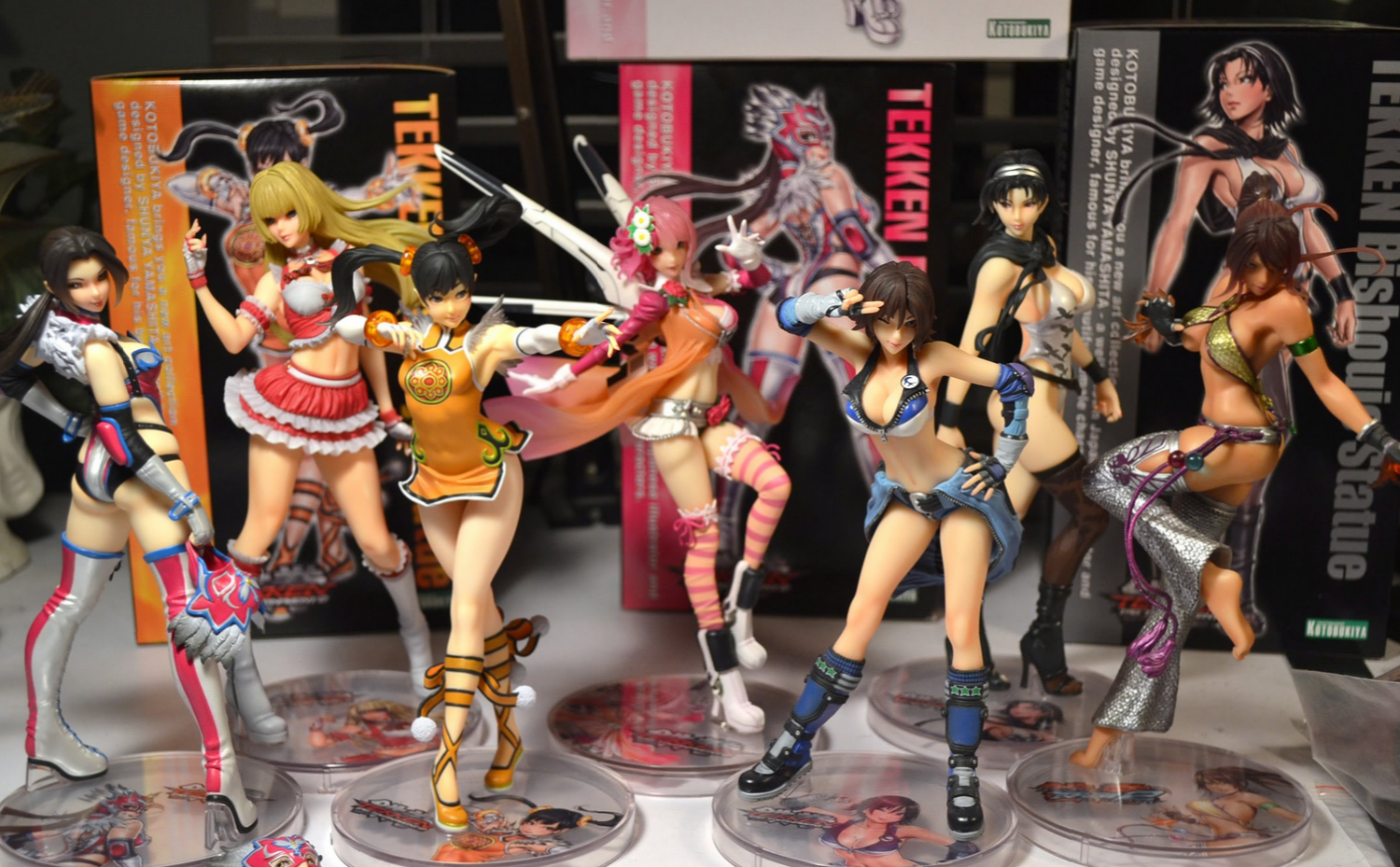 Please take your time to browse our various offers. Should you search for a particular item that is not listed below or otherwise not detectable in our storefront, please don't hesitate to contact our team, we will be happy to assist with any query and to search for specific items. Also PRE-ORDERS are possible in most cases. In the event that you would spot any errors for products, offers or other areas on our page, please inform us about it, so we may improve our services to provide a better shopping experience for the future. For the actual products, please be aware that they could differ from the images displayed here. With all that said, please enjoy your tour in our shop!