Pentel, the famous writing company, has supplied the world with the highest quality products for nearly 70 years. It has evolved through the years and they invented the roller ball technology; the smoothest way to write or draw. Pentel also pioneered graphite lead!
One important detail to consider: every Pentel mechanical pencil, lead, eraser, pen and correction fluid is manufactured by their own factories… a true commitment to their manufacturing process! Many of their super quality products offer a environmentally friendly line of writing instruments: boxes, master cartons and blister cards are printed on recycled and recyclable materials, which means a healthier environment.
All Pentel creations are super well-designed, with the most professional style and have the perfect look of success. You will be able to write or draw with the maximum comfort and control, even the finest lines with a consistent and constant density!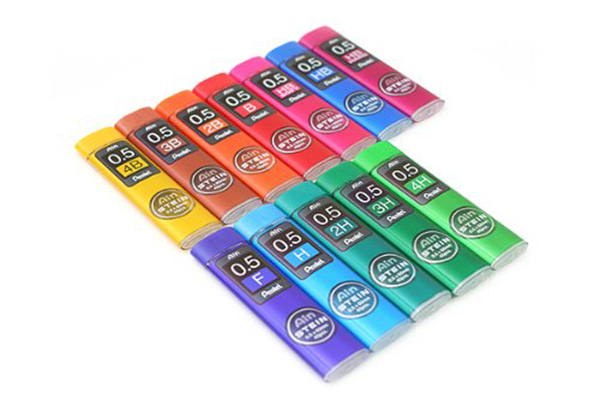 The Pentel Stein has a textured metal grip section with hexagonal pattern and is made of strong metal. It has a replaceable eraser under the push button. It is incredibly comfortable during prolonged usage. Very sturdily built, this Pentel is absolutely awesome... it will by far the most satisfying mechanical drafting pencil you will ever use!