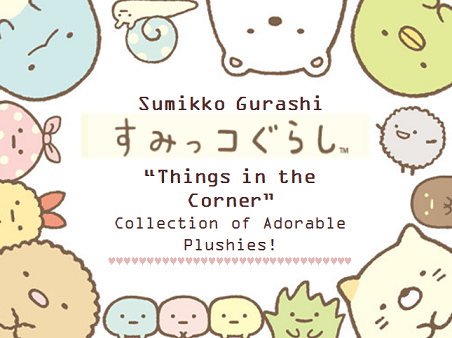 "すみっコぐらし" How about a comfortable life living in the corner?
These adorable friends feel at ease when they're sitting in the end seats of a train, packed at a single table in a cafe, and simply lying together in the nook of the room. It's a lifestyle that keeps these friends cozy and snug. Let's take a look at these "things in the corner," shall we?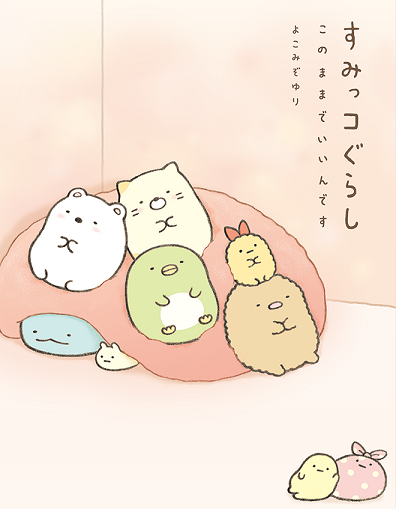 すみっコぐらし (Sumikko Gurashi) are characters from San-x that are highly popular in Japan. Known for their laid-back style, shy and quirky personalities, and kawaii demeanors, they're captured the hearts of people all over the world. It's easy for us to relate to these cuties. There are many Sumikko Gurashi characters to get to know and be friends with. They're sure to put a smile on your face when you meet them all.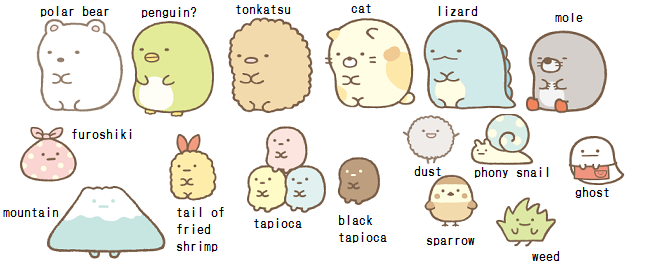 We've got a polar bear that's not accustomed to the cold. There's a green-colored penguin that's confused about his identity as a bird that he puts a "?" mark to his name. There are tapioca pearls that get leftover, the tail of fried shrimp no one eats, a positive weed that longs to be a flower, a phony snail that's actually a slug...the sides of tonkatsu, the leftovers of a dino (lizard), a shy cat and a mole that loves his little boots...a mountain that wants to be just like Mt. Fuji, a tiny sparrow, a ghost that likes to clean and a fluffy piece of dust, and last but not least a furoshiki that carries all of the polar bear's belongings. Now that we've got all of these adorable, unique characters covered, have you fallen in love yet? Now you can get these kawaii characters in plushie form!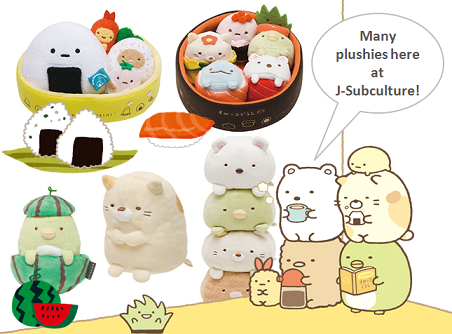 You can chill with these friends and live your life easily in the corner. We have Sumikko Gurashi plush doll sets, squishy plushies, plushies that fit in the palm of your hands, and phone straps! These are avaliable for purchase and up on auction here at J-Subculture! Sumikko Gurashi cuties will be waiting for you in the corner...care to pick them up and take them home? Stay comfy friends.