椿 (tsubaki) refers to Japonica Camellia, known more commonly as Japanese camellia. This gorgeous flower usually blooms between January and March. Its petals can range from red to pink to white, sometimes with streaks and speckles. The ones most cherished in Japan are the ones that bloom a deep, vivid red.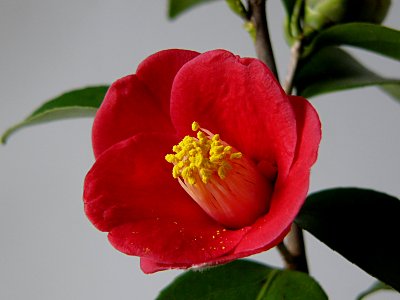 The oils of tsubaki have properties that are completely beneficial to one's beauty cares. It softens the skin, smoothens the hair, and brings out the natural glow one has. They nourish hair in particular, which is why you can find beauty products for hair that contain tsubaki oil.
Shiseido has produced a line of beauty products just for the hair called Tsubaki, and this year is its tenth anniversary! Tsubaki is a series of shampoos, conditioners, and hair treatments. Its products cleanse the hair and scalp while softening the quality of one's hair. It also maintains natural moisture levels, while leaving a long-lasting frangrance of flowers. After washing and treating your hair with Tsubaki, you're left with shiny, silky, healthy hair. The standard line of Tsubaki are divided by their colors: white for damage care, red for extra moisture, and purple for volume touch.
Want to revive your hair the natural, beautiful way? Wish you hair would shine against the sun and feel like silk in your hands? Try out Shiseido's Tsubaki line of beauty products today! You can get them through J-Subculture for reasonable prices, just in time to "bloom" like a tsubaki for the coming spring.