For products, scroll down to the bottom

↓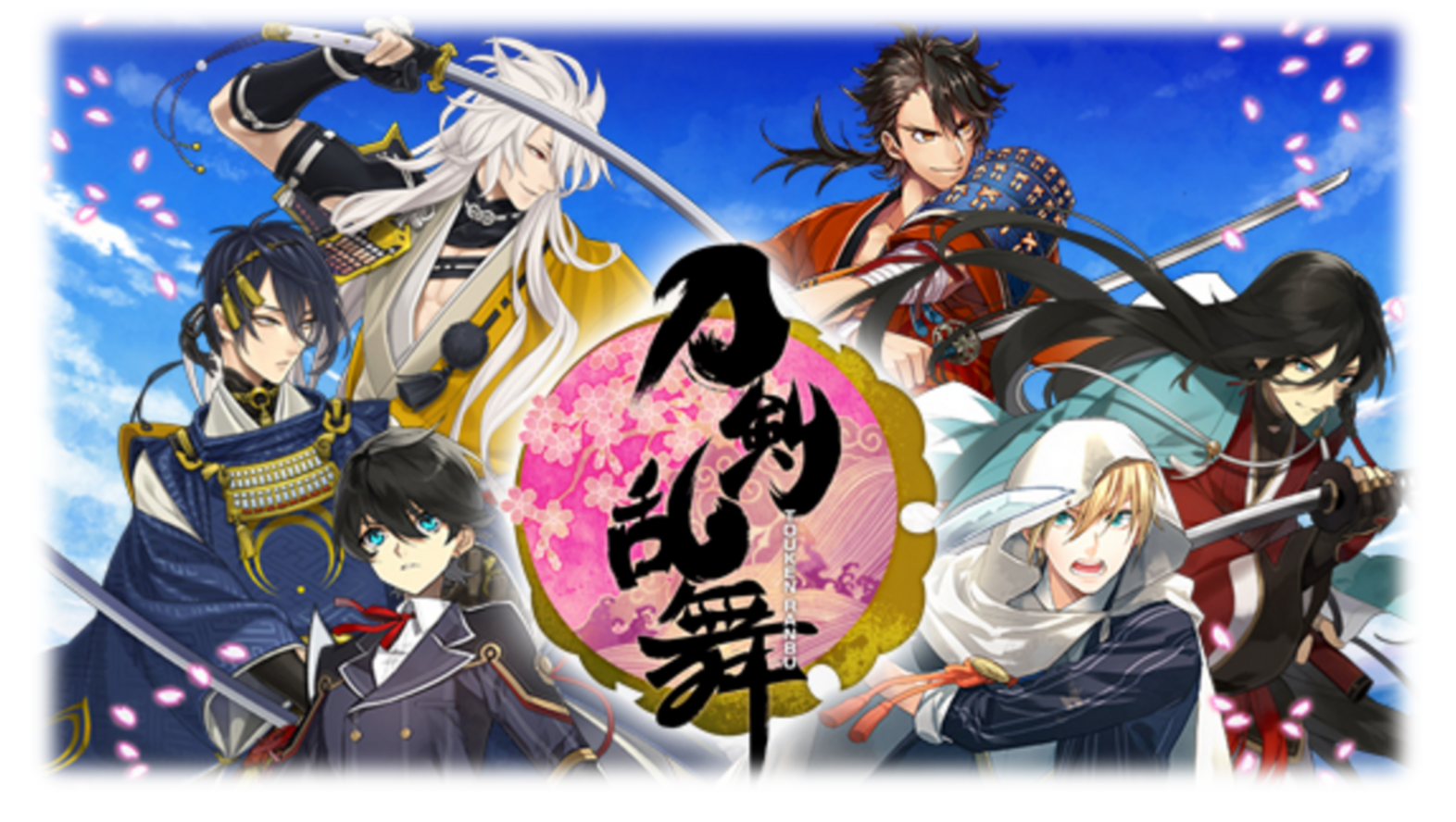 Who would have thought?! The Japanese discover their renowned swords again. In particular younger generations get hooked to the ancient weapons, the status symbol of the venerated Japanese knights of old - the samurai. The increased interest into the blade, however, can't only be seen with men, but also young women are surprisingly drawn to the topic, be it for KATANA (the Japanese word for sword) swordplay and dance exercise classes or the KATANA WOMAN (katana joshi), who pilgrimage to historic sites and museums to sharpen their knowledge about the history of the weapons. The ones, who go a step further even mount their own real sword collections. The hype doesn't come like a slash from out of nowhere though, it has a name - TOUKEN RANBU!
It wouldn't be for Japan, if not a manga, anime or in this case a game, would have sparked the enthusiasm on a historical subject. Touken Ranbu (刀剣乱舞) translates to 'Wild Sword Dance' and is a free-to-play browser game, fairly similar to its predecessor KANTAI COLLECTION, which was published by the same developers DMM.COM and NITROPLUS.


This kind of online games with historical background seem to be forged with a formula of success. Kantai Collection brought about the renaissance of Japanese World War 2 battle ships and now its for the Japanese swords to shine. Both games can mark up an astounding number over 1 million of registered users. Touken Ranbu was launched in 2015 in Japan and is restricted to players of the Japanese market. Given its success, a production of an anime series seems to be only a matter of time and something also the international audience will be able to look forward to. When it comes to COSPLAY, Touken Ranbu can already be considered an international hit with many admirers dressing up and buckling their swords like their favorite characters in the game do.

What the well-built fleet girls, were for the guys, the personified swords, slender and handsome swordsmen, seem to be the draw for the ladies. The game is set in 2205, but the main character travels back in time to change the course of history by defeating evil forces. Players in the role of Saniwa sages have the ability to breath life into legendary swords to animate them for battle. While starting out with 5 SWORDS AS INITIAL ARSENAL, as going along the story players are enabled to learn about a total of 46 HISTORICAL TYPES OF SWORDS.
Combat mechanisms of the game play are mainly automated. The goal is to gain experience and to level up one's swords to improve there performance for battle. Although some might say the story could have been developed more complex, for sure the the fantastic character line-up and designs of those young men, or swords, will make more than up for that as one engages into a liaison with those adored objects of superb craftmanship.
Following we embedded a video, which will give you more information on the game play and right below that you will find related merchandise we have put together for you. For people less into video games, we can offer you also the real deal of JAPANESE SWORDS AND ACCESSORIES through our AUCTION SERVICES, with which you can bid on authentic or replica items. Here the related links:
HOW TO CLEAN YOUR JAPANESE SWORDplain
Please take your time to browse our various offers. Should you search for a particular item that is not listed below or otherwise not detectable in our storefront, please don't hesitate to contact our team, we will be happy to assist with any query and to search for specific items. Also PRE-ORDERS are possible in most cases. In the event that you would spot any errors for products, offers or other areas on our page, please inform us about it, so we may improve our services to provide a better shopping experience for the future. For the actual products, please be aware that they could differ from the images displayed here. With all that said, please enjoy your tour in our shop!