Founded in 1918, Pilot Pen Corporation is the largest pen manufacturer in Japan, for the general consumer market, some of Pilot's famed product lines include Hi-Tec-C gel ink pens. We want to introduce you which is a solid upgrade to Pilot´s hit product, the Hi-Tec-C Maica. Available in many colors, this pen´s name, "Maica" or "My Color", encourages you to choose your favorite one.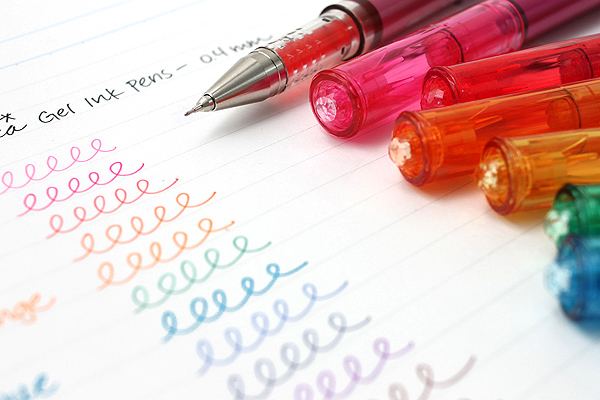 With a rounded design and slightly heavier body, the metallic barrel is decorated with an beautiful "M" logo to complement the transparent cap of this outstanding pen, and It smooth grip area full of small raise dots improve pen handling. The ink is a water-based gel ink and the specially designed tip comes in two sizes, 3.0 and 4.0 to ensure smooth writing!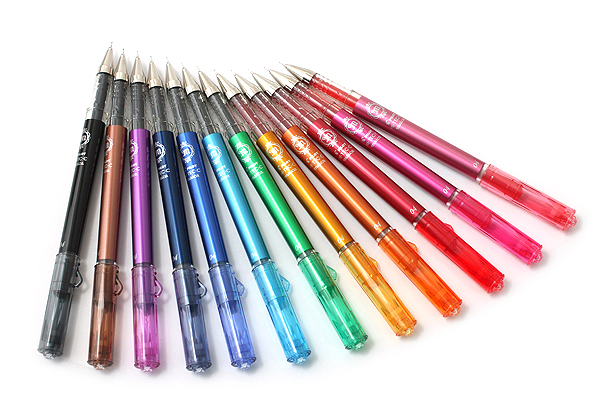 Pilot Hi-Tec-C Maica writes very smoothly, and the color of the water-based inks is very solid and bold with, feathering, or splotching. The Pilot Hi-Tec-C Maica Gel Ink Pen is definitely an excellent option if you want to upgrade your Hi-Tec-C gel ink pen. Don´t hesitate to order your Pilot Hi-Tec-C Maica and enjoy writing with this perfect and colorful pen!