We are sure you are one of those crazy coffee or tea addicted ones, and that´s why we bring to you one of Hario´s most successful products. It´s maybe seem an elegant, cool and super well designed bottle (which is true) of wine on the outside, but it has a small secret on the inside… it is not a normal bottle.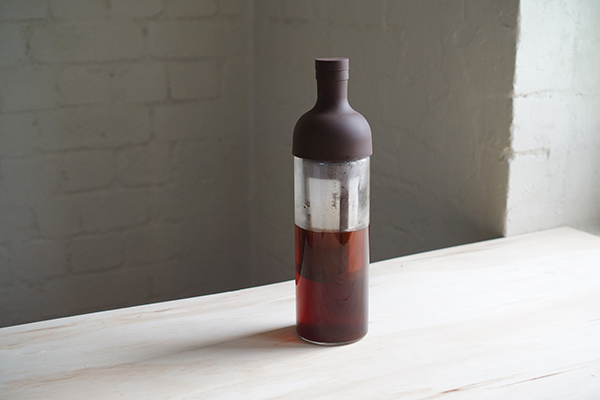 What it really is… is a teapot with the filter inside! If you love -and we know you do- tea´s or coffee´s real and true flavor, but you don´t want it to be too bitter, because you like it to be smooth, sweet and richly delicious, you have a chance now to take a fresh cold brewed tea with this magical product, Hario´s Cold Brew Coffee Filter (with a fantastic and sexy bottle shape).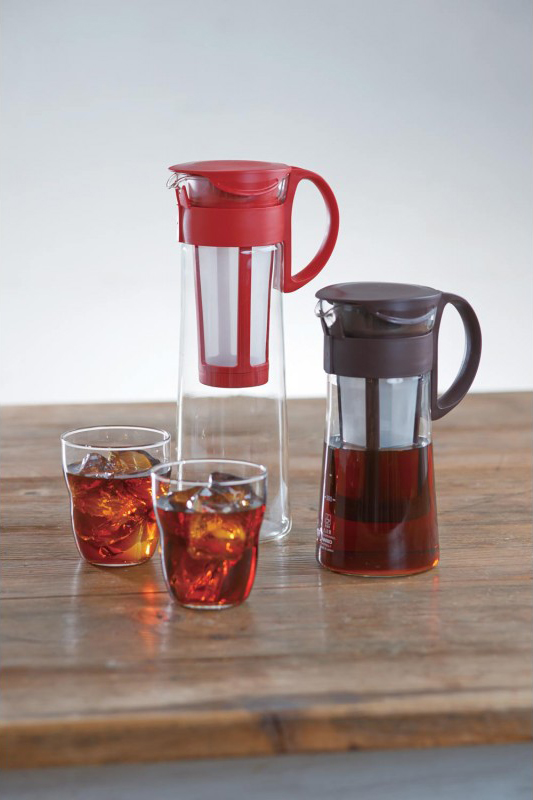 This is surely an amazing new way of brewing and enjoying your favorite beverage! If you want to keep it to yourself or even wether you want to surprise your guests at home, show them your new Hario Cold Brew Coffe Filter when you are serving them and they will be shocked! It works as a great and super useful decanter -for using as a wine bottle- and also is really great for brewing, as well as for storage! We have it in fantastic colors such as green, red, white, mocca, etc…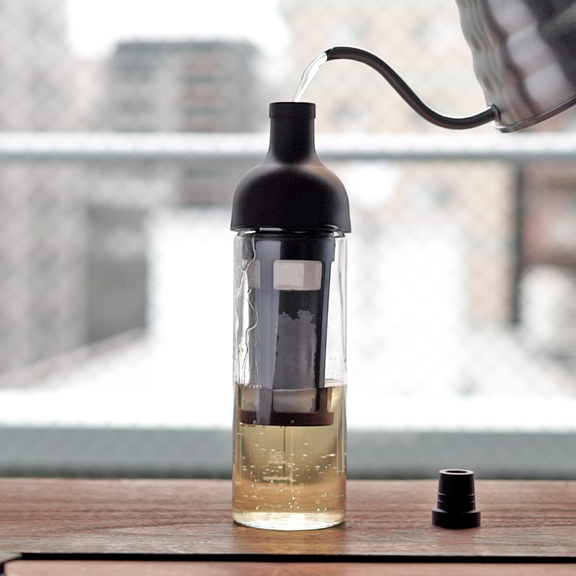 If you are thirsty and you want -or need- to drink some fresh and cold tea, Hario has created the perfect gift for you. You won´t regret if you try this splendid item, which allows you to maintain the fabulous and rich tasting of cold brewed tea in an exceptional and easy way to use!